The Different Types of Microsoft Certifications
February 4, 2022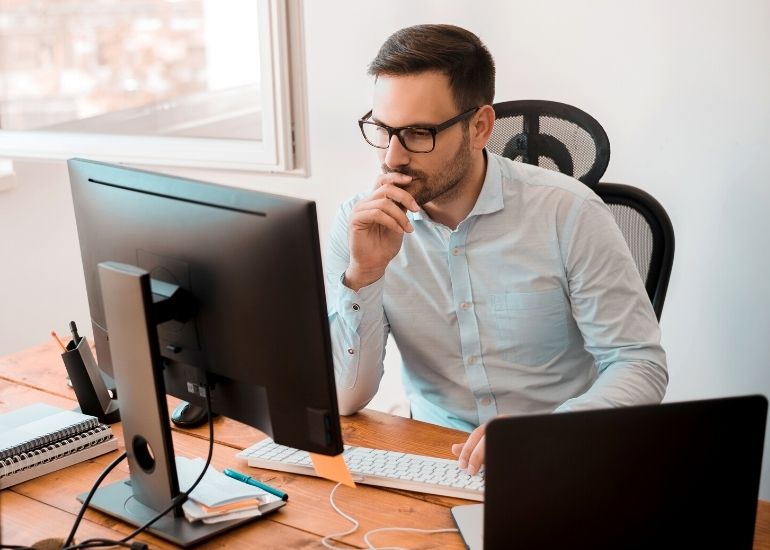 Do you work in the IT field but want to find a way to move up and earn more money? Then you need to look into the world of Microsoft certifications. You see, Microsoft has many certifications that you can earn to qualify for new jobs and positions. If you want to learn more about Microsoft certifications, you're in luck. Below is a breakdown of the different types of Microsoft certifications that you can earn.
Career Path Breakdown
If you weren't aware, there are more than 250 certifications available through Microsoft. That means listing them all out would take up this entire page and then some. Fortunately, there are a few ways to break down Microsoft's certifications.
The first way is by a career path. Here's a shortlist of some of the various career paths Microsoft has certifications for online:
Developers
Data engineers
DevOps engineers
Security engineers
Data scientists
Administrators
Solution architects
AI engineers
Functional consultants
For each career you see here, there is a path of certifications from Microsoft that you can follow. For the purposes of this guide, let's look at ones for Azure developers since their training is quite beneficial to businesses. A certification path for them could look like this:
Two-star Associate: Microsoft Certified: Azure Developer Associate
Two-star Associate: Microsoft Certified: Dynamics 365: Finance and Operations Apps Developer Associate
Two-star Associate: Microsoft 365 Certified: Developer Associate
Specialty: Microsoft Certified: Azure IoT Developer Specialty
Specialty: Microsoft Certified: Azure Cosmos DB Developer Specialty
As you can see, the path contains much more challenging certifications as you go up. If you're pursuing a career in Azure, you should aim to have at least one specialty since that will increase your chances of finding a new career opportunity in the future.
Categories of Certificates
The other main way to break down certifications is by category. There are three primary categories for Microsoft certifications, and they are as follows:
Fundamentals certifications: This is where anyone new should start. These certifications will help you master the basics before moving on to more challenging topics.
Role-based certifications: These are for specific roles. They will teach you valuable skills to help you land your dream job.
Additional certifications: The ones that fall into this category are all the specialty, educator, and expert certifications. You should only take these if they apply to you specifically.
Regardless of who you are, you should start with the fundamentals level and move up. Even if you already know the info in that category, it doesn't hurt to refresh yourself. Plus, you'll have a certificate that proves you know it.
Key Takeaway
You should now have a better understanding of the different types of Microsoft certifications and why they exist. They're an excellent way for developers and data scientists to continue their education and advance their careers. If you work in development or IT, you should look into obtaining a few Microsoft certifications for yourself.