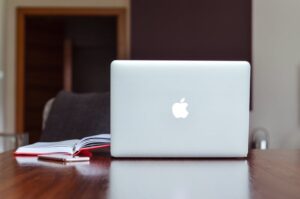 If you're changing from a PC to a Mac, you already know there's a learning curve. Read our guide on using a Mac to get more comfortable with your new computer.
macOS is an underrepresented operating system. According to the latest statistics, fewer than 8 percent of devices run on the OS. Yet if you take the time to use a Mac, you'll soon appreciate quite why it has a dedicated and fervent userbase.
Using a Mac is intuitive and easy when compared to Windows or Linux. Yet it's got a lot of hidden functions that many Mac users don't know about.
In this guide, we're going to teach you how to use a Mac, walking you through basic functions and some less well-known tips and tricks.
Are you ready to learn more about how the Mac works? Then read on!
Installing and Finding Apps
You might be wondering how to install and find apps that you want to use. Well, installing programs isn't a lot different from installing them on Windows.
You can search for apps online and find them on various websites or you can use the Mac App Store as you would on your phone. Either way, you go, installation is easy and fast.
When you've got these apps installed, how do you actually find them and use them? You need to go to your Launchpad, where all your installed programs will be displayed like apps on your iPhone.
You can drag them around to change the order. If you're having trouble finding the app you want to use, search for it in the Launchpad search bar to find it instantly!
Updating Your Mac
A vital part of using a Mac is keeping it updated. Software updates are often security or operational updates, which patch holes that could cause security vulnerabilities or data loss. This means that keeping your computer updated is absolutely vital.
If you're wondering how to update Mac, then follow these steps:
Click on the Apple logo in your menu
Open System Preferences
Click "software update"
Your Mac will check if there are any updates available
If one is available, click on "update now"
When the update has downloaded, it's a matter of clicking on "install now," if applicable, then following the instructions. In the software update menu, you can set your Mac to update automatically if you prefer.
Setting Up Your Email and Messages
Pretty much everyone uses email. If you'd like to have emails for your work or personal email appear on your desktop, then set up the built-in email client is essential.
Load up the email client and you'll be guided through the set-up process. If you're using a Hotmail or Gmail account, setup will be very easy. All you'll need to do is select the applicable email provider and then put in your email address and password.
If you're trying to set up your work or school email, you may need to get some more information, such as server details. Your organization's IT department should be able to give you these details.
You can have text messages come through on to your Mac too if you like. You will need an iPhone to do this, but setting it up is easy.
To start, log in to the Messages app with your Apple ID, then follow these instructions:
Go to the Messages button in the top left
Go to Preferences, then the "account" section
Add your phone number
Go to the "iMessage account" section
Hit "enable messages on iCloud"
Sync your messages
Now your messages will be synced between your phone and computer so that you'll have the message history on both.
Set Up iCloud
Setting up iCloud correctly is very important. If your Mac goes wrong, iCloud can save your important files, including photos and documents. When you first get your Mac, you should set up iCloud but if you've not, follow these instructions:
Go to System Preferences
Sign in with your Apple ID
Click on "allow," which well let iCloud locate your Mac in future
Click on the checkboxes next to the apps you want iCloud to backup
Not only does this save your files, but it could also help if your Mac gets stolen, as iCloud can locate and remotely wipe your computer.
Using a Mac: Tips and Tricks
We've shown you some of the most fundamental features of the Mac. Now let's take a look at some of the less well-known features that you can take advantage of when you use a Mac.
Take Advantage of Keyboard Shortcuts
Knowing your keyboard shortcuts can make using a Mac even easier. These handy little button combinations can serve as great timesavers. Some of the most useful ones include:
Command + W to close the app you're using
Command + Comma to open up the current app's preferences
Command + Space to open Spotlight
Fn + left or right arrow to jump to the top or bottom of a web page
There are tons of keyboard shortcuts on Mac! Take a look around and find the ones that can help you.
Activate Dictation
If you can't type very fast, why not dictate to your Mac instead? To turn on dictation, you'll need to go to the System Preferences menu and turn it on. Once you've turned it on, press the fn key twice to make your Mac start listening and dictate away!
Use Spotlight to Convert Units
If you often have to convert units from Metric to Imperial or vice-versa, it can be a pain to have to open up Google every time. Instead, boot up the spotlight and type the original measure in.
It will convert it to the most useful other measure and will give you other suggestions too.
Using a Mac is Easy
We hope that you've enjoyed our guide to using a Mac. Once you get to grips with these machines, you'll find them easier to use and more intuitive than Windows machines. Play around and find more features we might have missed!
For more interesting articles like this, take a look at the rest of our blog!