The Best CBD Creams of 2020
October 19, 2020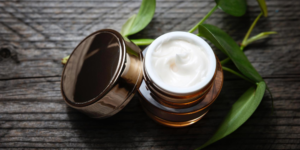 CBD is great at providing a vast array of benefits, including those relating to antioxidant, antimicrobial, anti-inflammatory, antidepressant, and anti-cancer agents. These levels of activities are determined by the interaction between CBD and the endocannabinoid system. The endocannabinoid system can be described as a network of cannabinoids and their receptors (CB1 and CB2) that are responsible for controlling cognitive activities like hunger, pain relief, internal balance, and sleep.
CBD products come in different categories, like edibles, tinctures, topicals, and inhalants. CBD creams are specially formulated for topical application. They come in handy in providing users with several benefits, thus explaining the widespread utilization of CBD creams and topical oils.
While there are several brands marketing CBD creams in the market, this writeup shall take a look at the common types, ingredients used, how they work, and how best to determine dosage for your CBD creams. One of the most popular is the Diamond Biotech CBD cream.
Are there different types of CBD creams?
All CBD products (CBD creams inclusive) are classified as full-spectrum, broad-spectrum, or CBD isolates. These common types of CBD products are categorized based on the combination of cannabinoids present in the product.
Cannabinoids are chemicals secreted by mammals and plants (cannabis) and are capable of interacting with the cannabinoid receptors. The common cannabinoids utilized in CBD products include cannabidiol (CBD), cannabigerol (CBG), tetrahydrocannabinol (THC), cannabinol (CBN), and cannabichromene (CBC). The combination of these chemicals is what determines the spectrum of  CBD creams. Please note that THC is psychoactive and is responsible for the feelings of highness experienced after using marijuana.
a. Full-spectrum CBD creams
These are CBD creams that contain all the naturally occurring cannabinoids in the cannabis plant, including THC. Full-spectrum CBD creams offer a wider range of activities since they engage more receptors. Although psychoactive reactions may not be an issue with CBD creams, it is highly recommended all CBD products must contain less than 0.3% THC. Full-spectrum CBD products are great at promoting pain relief.
b. Broad-spectrum CBD creams
These products contain all the naturally occurring cannabinoids in the cannabis plant except THC. They offer great help to people who may not want THC in their products.
c. CBD isolates
This is when a product contains CBD as the only available cannabinoid. It offers great benefits but may be limited since it does not engage several receptors as full-spectrum and broad-spectrum products.
What are the Common ingredients in CBD creams?
The common ingredients in CBD creams differ from one manufacturer to the other. Some of the commonly encountered ingredients may include the following;
Cannabinoids: this is the most important ingredient in CBD cream. They include a combination of compounds like CBD, CBC, CBG, CBN, and THC.
Terpenes: These are naturally occurring compounds found in the cannabis plant. They give the plant its unique flavor and scent. They include geraniol, terpineol, myrcene, and limonene.
Carrier oils: Since CBD is partially soluble in water, it requires an oil-based medium for proper activity. These oils come in the form of MCT oil, olive oil, and soy oil.
Vitamin: Vitamins like C, D, and E are great for skin health. They are added to CBD creams to increase its effectiveness on the body.
Additives: manufacturers may utilize a combination of additives like camphor, methyl salicylate, and triethanolamine salicylate in CBD creams. They often serve as preservatives.
We suggest you study the product packaging to have a clear view of all ingredients used in CBD creams.
What Can I use CBD Creams for?
CBD creams are great at providing relief the following;
Acute pain
Burns
Chronic pain
Eczema
Psoriasis
Rashes
Skin infections
Sore joints
Sore muscles
Wrinkles and black spots
Where can I apply CBD creams?
Just like every other topical, CBD creams can be applied to the following body parts;
Elbows
Knees
Neck
Shoulders
Soles of your feet
Temples
Wrists
How does it work?
CBD creams work by interacting with the CB1 and CB2 receptors of the endocannabinoid system. Once you apply CBD on the chosen body part, it reacts with this receptor to provide the much-needed benefit. The human skin is well supplied with blood vessels and CBD receptors that allow for fast absorption and rate of reaction.
How can I determine my Dosage?
Contrary to what is obtainable in other types of CBD products, the dosage is not an issue for CBD creams since they are applied outside the body. For safety, it is important that you study the product packaging to know best to use the CBD creams.