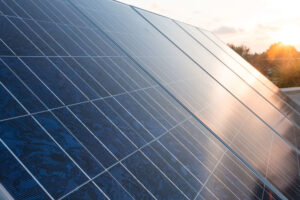 Giving your home solar panels for a green living requires knowing your options for installers. Consider these factors when choosing a solar installation company.
There are a lot of benefits of solar energy in your home or business. For example, if the main power goes out, you'll be virtually unaffected. Additionally, you can significantly lower your energy bill.
However, solar systems are rather complicated. There's a lot of math involved in figuring out your energy demands. You also need to convert the various units of power to find out the specifications you need.
Fortunately, you don't have to worry about any of this when you hire a solar installation company. They have the skills and knowledge necessary to make sure you get exactly what you need. Furthermore, they have the experience to deal with electrical setups safely.
But how do you find the right company? Keep reading for everything you need to know.
1. Experience and Accreditations
When shopping for a local solar installation company, find out about their experience. How long have they been in business? What kind of systems do they typically work on?
Additionally, make sure they're fully licensed and insured.
2. Pricing
Next, it's important to find out what solar installation costs are in your area. Talk to several companies and ask them to provide you with a free quote. This may require an on-site inspection.
Comparing installation fees and equipment costs is necessary to ensure you're getting a good deal. However, the cheapest option may not be the best option. Weigh the costs with all the other factors listed in this article.
3. Services
To find the best home solar installation company for your needs, ask about their services. Are they a full-service company that provides all of the equipment and installation work you need? What about upkeep and repairs?
As a home or business owner converting to solar energy, it's also important that you understand how your system works. Are they willing to take the time to explain it to you?
4. Products
Outstanding service is an admirable virtue. However, it's also necessary that a solar installation company offers high-quality products.
Ask prospective companies what type of products they offer and then do a little research on your own. Look up product reviews, specs, and information to determine if you like what you see. This includes aesthetics, such as solar panel designs and installation methods.
5. Warranties
Few homeowners understand the complicated dynamics of solar systems. Therefore, it's important to make sure the solar installation company you hire has warranties covering their products and their services.
If something went wrong in the installation, they should remediate the problem free of charge. Some warranties also cover the equipment for a given number of years.
6. References and Reviews
Finally, before choosing a solar installation company, find out what other consumers have to say. Try to find customer reviews and testimonials online for each company. You can find these on the websites and social media pages of the companies.
If not, try a simple Google search using the company name and "reviews" to find more information.
Looking for a Solar Installation Company?
If you want to start living life a little differently with solar energy, we congratulate you on your choice. You'll be doing your wallet and the environment a favor. Just make sure you take the time to find the best solar installation company for your needs.
And if you'd like more advice or tips, check out some of our other articles. Our blog is full of conventional and non-conventional wisdom for people from all walks of life.