4 Factors to Consider When Building a Deck
January 23, 2021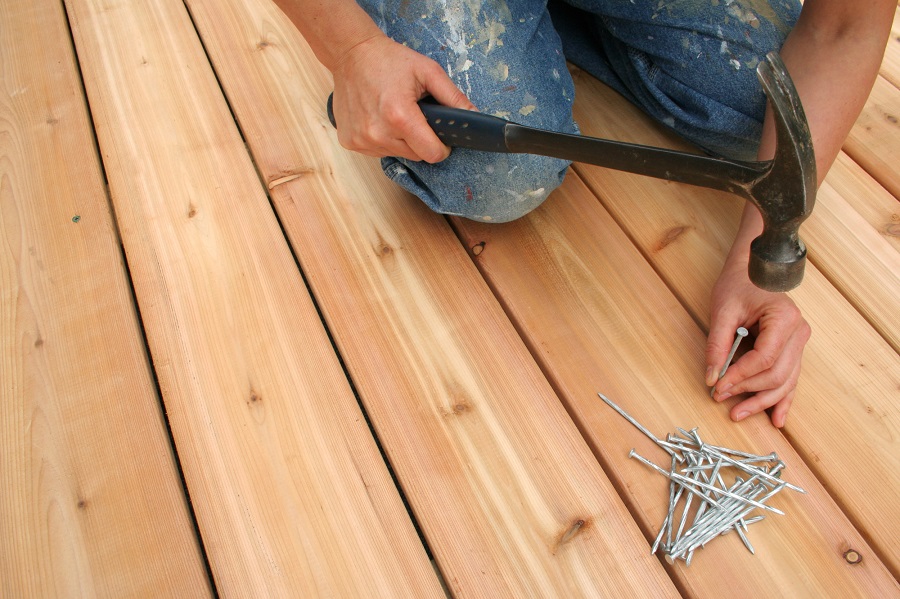 Building a deck has many benefits, but there are some things to consider. This guide explains 4 factors to consider when building a deck.
Homes with decks remain at a stable number as 23.8% of single-family homes include decks. If your home doesn't have a deck and you wish to build one, you have that luxury as a homeowner. Decks can be an easy build but may require professional help for more complicated projects.
Read on to learn about four factors to consider when building a deck.
1. The Budget
Building a deck takes a proper budget. Your budget will depend on the design, size, and materials you want to use. Building and designing a deck costs less when you do it yourself, but you aren't DIY savvy, it is probably in your best interest to get professional help. When you hire a professional, you have to consider permit costs as well.
The cost to build a deck is one thing, but if you want decorations, you should also add those expenses to your budget. For example, you could include the price of railings, seating, flower boxes, and lighting.
If you want your deck to last for years to come, you should consider getting it sealed. Sealing is also something you can do on your own if you follow deck sealing tips.
2. Use the Right Materials
There are a lot of backyard deck ideas to choose from, especially when it comes to materials. The most common of the deck materials are wood, but these aren't the only types of decks that can get built.
Other materials require less maintenance than wood which makes them a more attractive option. Along with wood, you could opt for a metal or plastic deck.
If you are going for the traditional warm look, you could use cedar, redwood, or pine. These are pressure-treated woods that are weather-resistant. There are also more durable woods like ipe and teak.
Recycled wood fibers mixed with plastics are more expensive than traditional wood. You could also go with plastic planks or PVC that hold up in harsh weather and resist rotting. Under the sun, these decks get really hot and aren't as affordable as wood.
If you live in an area with a lot of snow or rainfall, you may enjoy a slip-resistant deck. Aluminum decking offers this benefit but is a costly choice.
3. Style
The deck style will most likely depend on the design of your home. To make a deck look natural with the architecture of your home, follow the same lines and proportions.
4. Location
It may already be obvious where your deck should be, but you could have more than one location in mind. To decide on the right location for your deck, think about how you want it to function.
The things you should take into consideration before choosing a deck location include maximizing scenic views, having privacy, being in the sun or shade, and determining the wind patterns.
Start Building a Deck Today
Simple decks are easy to build so you can get started right away after you have considered all of these factors. A more detailed deck may require the help of professionals to complete. Whatever you decide to do, start building a deck now to have the home of your dreams!
If you like what you've read, keep coming back for more articles that can give you beneficial tips.