A Layman's Guide to Will Beneficiaries
February 12, 2021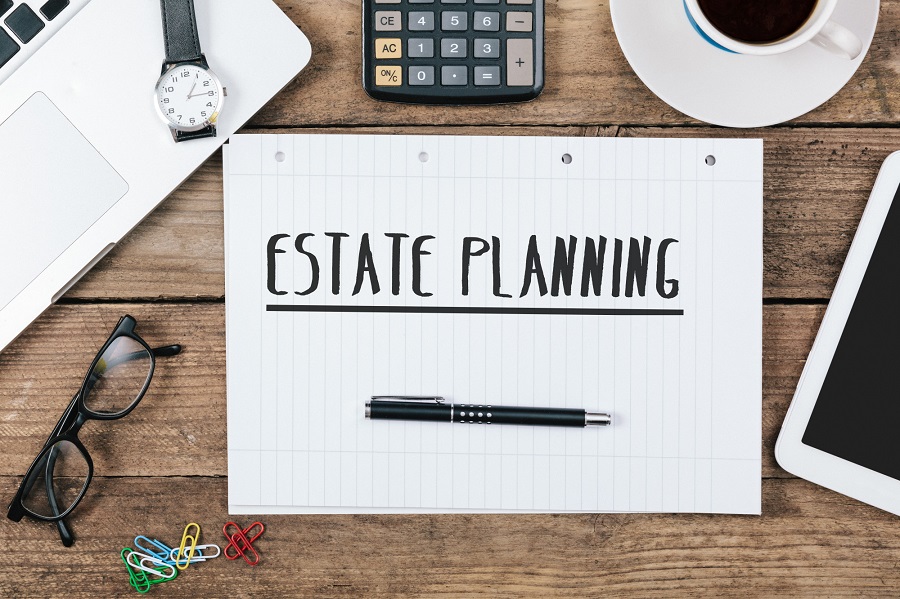 While nobody likes to imagine their end of life, it's a reality that most adults plan for. You want to know that even if you are not there to care for your family, you have a plan in place to make sure they're protected.
Having a will and estate plan means that you know your loved ones will be okay after you're gone. It also means you're naming who gets your assets once you're gone.
An important part of estate planning is naming beneficiaries. There are many types of beneficiaries to consider when arranging your affairs. There are also a number of places where you might need to name a beneficiary.
In addition to naming a beneficiary in your will, your investment funds and insurance policies will want you to name them too.
Read on to learn more about beneficiaries, types of beneficiaries, and considerations when naming them.
What Is a Beneficiary?
When you have any form of asset that you wish to pass onto to someone else, you name them. This person or organization is called a beneficiary, as they benefit from the asset you are giving them. You typically will name beneficiaries in your will, your estate, or for an insurance policy that gets paid out on your death.
The benefactor or person naming the beneficiary can set up how the funds are given out. A person might need to be a certain age before they can be given the funds, for example.
A beneficiary can be named for a retirement account or investment. A beneficiary is also named for insurance policies. Sometimes receiving the money as a beneficiary can have tax implications, so the benefactor should think through how the funds will go to the beneficiary as they name them.
Why Is It Important to Name a Beneficiary?
If you have assets, upon your death it needs to be established who they will go to. If you have a life insurance policy that pays out upon your death, without a beneficiary the insurance doesn't know who to pay the funds to.
It is important to name beneficiaries and keep them up to date on all your accounts and policies. If you don't do this then the funds from those accounts will go into your estate and potentially have to go through probate.
This is an unnecessary step and one that can be quite costly for those who will eventually inherit.
By not naming beneficiaries, you also ultimately don't control where your assets and life insurance payout go.
If there are any potential conflicts amongst beneficiaries, you can eliminate any issues before they arise. If you name the beneficiaries and keep it all up to date, there is no question about your intentions and it can help to prevent any potential conflicts over who should inherit what from you.
Keep Documents and Beneficiaries Up to Date
While it's good to have your affairs in order, don't ignore things once you have done it once. Life takes many twists and turns and you want to regularly check on your will, living trust, powers of attorney, and beneficiary designations to ensure they are up to date.
Anytime you have a major life event, like a marriage, divorce, or death, you should check on your beneficiary designations. You should have alternate or secondary beneficiaries in place. If your primary beneficiary were to die, the alternate automatically becomes a primary. (More on this terminology later).
If there is any change in the status of your beneficiaries, you want to make sure to keep your documents up to date.
Types of Beneficiaries
As you plan your will and trust, you will need to consider who to name as beneficiaries for your assets. You will also need to name beneficiaries for any insurance policies you have.
There are several ways to define beneficiaries. Let's take a closer look.
Irrevocable Beneficiary
Naming someone as an irrevocable is a decision you should make very carefully and with the advice of your attorney and financial advisor. This is because an irrevocable beneficiary is very difficult or impossible to change once you name them.
Like irrevocable trust, the paperwork gets filed naming the beneficiary, legally you shouldn't be allowed to change it. Often insurance companies or investment will ask you to sign that you understand the implications of an irrevocable beneficiary designation because it can't be changed.
Revocable Beneficiary
A revocable beneficiary is the most common type of beneficiary. Revocable means you can change it at any time. The assets and life insurance policies that require you to name a beneficiary, all have forms that will allow you to make changes if a situation arises that cause you to make an adjustment.
Remember, anytime you have a change in life status, like a death or divorce with one of your beneficiaries, you need to change them. Simply changing your will doesn't automatically change a beneficiary designation.
Primary Beneficiary
Another common term used when defining types of beneficiaries is a primary beneficiary. Most insurance companies ask you to name a primary beneficiary. This would be who the funds would be paid to in the event of your passing.
A primary beneficiary might also be named in your will as the first person who receives assets from your will.
Contingent or Alternate Beneficiary
A contingent beneficiary sometimes called an alternate beneficiary, is the beneficiary who receives benefits if the primary is not alive to get them.
Often one part of a married couple will name their spouse as the primary beneficiary. If the couple were to die at the same time, the contingent beneficiary receives the funds or assets in question. More on who to name as beneficiaries coming up.
Sometimes a contingent beneficiary is more than one person. Perhaps you name your spouse as the primary beneficiary and your children as alternates, so the assets or funds are divided between them.
Residuary Beneficiary
When people write a will, they will often name certain people to receive certain items of their will.
Perhaps your grandmother names a granddaughter to receive all of her collected crystal. Or perhaps you have a beloved collection that another family member also appreciates. You can name this person to receive the items specified in your will.
Once you designate certain items, then you can use a residuary beneficiary who will receive all of your remaining assets. Imagine a residuary beneficiary getting all of your estate except certain items that are named to go to other people.
Contingent or Alternate Residuary Beneficiary
Like a contingent beneficiary explained above, you can also have a contingent residuary beneficiary. This would be the person who gets all of your estates, except the specifically named items, if the primary residuary beneficiary is not living.
Beneficiaries to Name
When you're preparing your will with Freedom Law, one part of that is obviously who will be named as these different beneficiaries. In some cases, the choices for beneficiaries might seem obvious.
But as you evaluate your assets, think carefully about how you want them distributed. You can certainly include multiple beneficiaries as was already explained and for different parts of your assets.
Let's take a closer look at who is commonly named as a beneficiary in a will, estate, or insurance policy plan.
Spouse
The most obvious choice when naming a beneficiary for most people is to name their spouse as the primary beneficiary. This is common practice. In fact, in some places, it's illegal to not name the spouse as a primary beneficiary, working to cut them out of the will.
If you name your spouse as your beneficiary, you want to be sure of a couple of things. You want them to have knowledge of your affairs and assets so they are prepared to handle it when they get it. If you don't feel your spouse can handle the management of our wealth or assets, you might instead consider an estate where there is a trustee to help with the management.
The other consideration when naming your spouse is that you want to have a contingent beneficiary in place. Often spouses travel together or are together in a way where something could happen to both spouses at the same time.
Children
Children are another common beneficiary named in a will or estate. There are some special considerations to think about when naming or not naming children.
Some people will not name children if they have named a spouse as a beneficiary. The assumption is that that spouse will provide the appropriate care for the children. While you may believe this to be true, consider if the spouse dies at the same time as you.
Some people will choose to set up special provisions for children, especially if there are minor children involved. Children who are minors are not in a position to manage an estate and will need a named trustee to act on their behalf.
The other consideration involving children is if you have children with someone else than your current spouse. If it is your intention that all children have equal access to your estate, you may want to spell that out as part of your will and name theme equally as either beneficiaries or contingent beneficiaries.
Other Family Members
Your situation might be unique if you don't have a spouse or children. You might opt to name another family member as a beneficiary. You might even choose to name them as beneficiaries for certain assets too.
Some people might opt to name elderly parents as beneficiaries to make sure their assets are available for their care. Another example might be when adults choose to name nieces and nephews as beneficiaries if they don't have children of their own. Perhaps they want to provide funds for something for the children, like money for a college education.
Friends
In today's world, many people are in long term relationships not recognized by the law. Or perhaps they have a close circle of friends that are more significant than any family member.
Friends can be named as beneficiaries for the whole of the estate or for certain parts of the estate too.
Charities
Charities are another commonly named beneficiary. There are a few reasons a person might leave money to a charity.
Many people spend their lives dedicated to helping a charity and want to continue that help by making a bequest to them in their will. In fact, many charitable organizations rely heavily on the donations that come to them from these kinds of bequests.
Sometimes a person has benefitted over the course of their life from the work of a charity. They then choose to name them as a beneficiary as a way to repay them for what they received from them while alive.
Others choose to name charities simply because it's a smart tax move. A person could create big savings in tax dollars for the estate if they include charitable donations.
Contingent Beneficiaries
Again, it's important for any of the above options as beneficiaries to name a contingent beneficiary. The only way you control how your assets get distributed upon your death is by clearly naming the beneficiaries you want them to go to.
Understanding How to Set Up a Will and Name Your Beneficiaries
As you make plans for your will or estate, it's important to think about who you will name as beneficiaries. While in some cases, the choices might seem obvious or simple, in others they might not be. Consider the different types of beneficiaries as you make plans for your estate.
If you found this article helpful, be sure to visit our page often.