Best Instagram Video Editing Tools for Your Business
November 10, 2020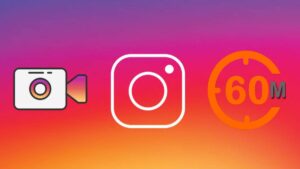 Making amazing Instagram videos for your company has never been so easy. Videos are the new pathways to connect with your audiences worldwide. Videos are captivating and liked by everyone than any other form of content out there. Honestly speaking, they are even more engaging than blogs! What better way can you get for promoting your company? The relaxing side is video editing does not have to be so complex. You can easily upload videos on Instagram for your company. Get started today and create the next videos for your company instantly.
Why Must You use Instagram Videos for Your Company?
It might surprise you that 52% of marketers use videos to rank their content to earn high ROI. Video gains your customer's trust and is a great option to gain reach for your brand.
People are watching videos more than ever before and are on the rise for around years now. So, what does this mean for your business? This is the ripe time to act and make your brand visible to a larger pool of audience on Instagram. Even if your business is small, videos can make all the difference for your business. All you need is the best Instagram video editor tool to start making your first video. Here are the best video editing tools that can make video editing fun for you.
1. Quik
We call it – The King of Automated Edits. Quik is a handy solution for people who view video editing as a complex task. All you need to do is pick up clips or stills, select a theme, and explore what Quik has to offer. If you feel that's a lot to do, Quik can automatically compile a new video for you.
Pros:
Easy-to-use editor to stitch unedited videos into a single one.
Allows you to embed texts, emojis, and music.
Gives you endless filters.
Import all possible formats.
Cons:
Font edits are minimal.
Unable to capture content inside the app.
Does not support long-form videos.
Pricing:
Quik offers a 30-day free trial period to let you try it first. The monthly plan comes at $4.99/month.
Bonus Tip:
Quik is one of the most preferred apps for video editing for Instagram. It can import 500 videos at once making Instagram video editing way easy for you. It is highly recommended.
2. Video Creek
Create compelling intro videos for free in a few minutes. Before even looking for any off-the-shelf video editor, you should go and try. It is a free video tool for making catchy intros and videos, be it for your business, blog, vlog, or YouTube channel. The video tool comes with an array of fully customizable intro templates. Kick start your video making journey with a bang. Hook up your audiences and build an extended reach for your brand today!
Pros:
Extra editing is easy and fun.
Multiple video templates to use.
Cons:
Video saving is available only for an email to free users.
Higher resolution videos only for premium accounts.
Pricing:
It comes with two simple and transparent plans. You can purchase the business account for $10/month, offering 50% off if billed annually. Avail of the second plan which gives unlimited access for $30/month and $360 if paid once for a year.
Bonus Tip:
Enjoy a vast list of tools that you need to create engaging videos. Use the online video creator anytime or anywhere you want. It is worth downloading.
3. Magisto
Magisto is a popular choice among Instagram video editors of today. Powered by artificial intelligence, it lets you create enticing videos incorporating facial recognition, landscapes, and action series. You can trigger your viewer's emotional points and gain amazing responses from them.
Pros:
Let you add animation.
Offers easy editing with a drag and drop builder.
Unique compared to other video editing apps.
Cons:
Bulk uploading is limited
Not suitable for long videos of 20 to 30 minutes
1080p downloads are available for professional users
Pricing:
Magisto comes with three private plans for users. Choose the one that suits your business needs and matches your feature requirements.
Premium: $4.99/month
Professional: $9.99/month
Business: $34.99/month
Bonus Tip:
Magisto is an ideal choice for those who want to create much more than just a basic video. It takes raw footage and turns that into a scroll stopper.
4. Boomerang
Boomerang comes from Instagram itself. Add some fun to your Instagram video editing with it. You can create short videos and GIFS using a sequence of 10 photos at a time. All you need to do is select them and let the app turn it into a short clip video.
Pros:
Directly post your video to Instagram
Free to use and easy to set up
Easy access with no extra sign-ups required
Cons:
Limited customization features
Not for professional editing
Bonus Tip:
Boomerang offers a lovely chance to be playful and engage your viewers. Turn your photos into a high-quality loop quickly. Enjoy the fun of Insta videos with Boomerang edits today.
The Last Thought
There are no signs of Instagram popularity fading away anytime soon. Creating and uploading videos on Instagram can level up your brand presence. Become the trendsetters by uploading exciting videos and promoting them through your IG page. There are plenty of video editing tools available online. Try them out and choose the best option that suits your marketing needs. Go ahead and turn your Instagram story into a success today – engage your viewers and give them alluring visuals every time.