How Much Does It Cost to Get Your Hair Done?
November 20, 2020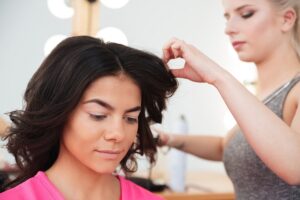 There are many benefits of switching up your hairstyle, but how much does it cost to get your hair done? Our guide right here covers the key things to know.
When was the last time you had your haircut? If you've been in lockdown or you still are then the answer was probably quite some time ago. But have you ever thought about the question of how much does it cost to get your hair done?
How much we spend on our hair varies so much and depends on so many factors. So how do you know that you are getting the best value for money when you are getting your hair done?
Here's everything you need to ensure you get the best price when styling your hair.
Mans vs Woman
Haircut prices vary enormously and one of the key reasons why there is such variety depends on whether you are a man or a woman.
A man tends to have less hair so it takes less time, effort, and skill to cut his hair. Whereas a woman often has long elaborate hair that takes a lot longer to tend to. This is a generalization though.
Many women have short hair: the late Princess Diana noted for her short hair and many men have long hair.
Some hair salons are unisex meaning they are for both men and women and they will often have a men's price and a woman's price whereas some hair salons specialize. These prices might rise due to the pandemic.
Restyle vs Trim
Another key factor determining hairstylist cost is whether you want a restyle or a simple trim. We all like to change our appearance from time-to-time.
Sometimes we want a different color of hair or sometimes we want patterns shaved into it. This all requires extra effort and puts up haircut prices.
If you just want a trim and your barber knows how you want your hair, however, then it can bring down the cost of haircut prices.
If your hair salon is closed due to a lockdown or because they have contracted Coronavirus remember you can still support them on Instagram or social media where they might give you some tips on how to restyle your hair yourself.
Type of Hairdresser
Just like different chefs have different skill levels and therefore different prices the same is true with hair salons.
Some hairdressers are at the top of their game and could change more than $100, some maybe even $1000 for one cut. You would expect a luxury service at the hair salon if you had this done. You also need to factor in hair salon tipping on top of the service price.
Some people just offer a standard cut and will offer you a really great price. The downside is they might have you in and out in a matter of minutes.
How Much Does It Cost to Get Your Hair Done? Depends on Your Needs
As with anything in life how much does it cost to get your hair done depends on the choices you make. If you want the cheapest service you are likely to get a quick, cheap job that might be what you want.
But if you want something more elaborate like hair dying, extensions, or a whole new look then it's going to cost you.
Are you interested in reading more about the answer to the question of how much does it cost to get your hair done? Then be sure to check out the rest of our site.