How to Adapt your Marketing Strategy During COVID-19
September 19, 2020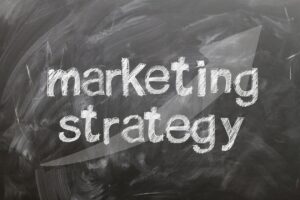 COVID- 19 pandemic is the most common anxiety triggering word of the current era. As a disease, it is in its most devastative phase due to the rapid spread of the virus. The economy of every country is suffering. It gets immensely crucial in the current pandemic situation to boost online presence through digital marketing and advertising. Irrespective of business presence, one should focus on enhancing the continuous visibility of the brand.
A successful campaign is nothing without eye-catchy display ads. To ensure complete engagement of the target audience, brand marketing experts search out for an effective and free ad maker online. This is a cost-effective option and also helps to customize the advertisement as per your need. Maximum business owners are searching out for unique ways to sustain their business or trade amidst the negative impact of the pandemic.
Some popular online ad making tools are:
a. Bannersnack
b. Adobe Spark
c. Time
Online users mostly watch display and video ads. It is an innovative blended medium of images and videos that showcases the USP of the brand, product, and service. With the right and positive thought process, you can use a crisis for your profit and think about the best ideas to take the business at heights of success.
Some effective marketing strategies that your business or trade must adopt during COVID- 19:
1. Rework on Marketing and Sales Funnel:
Maximum industries are attaining low conversion rates. In the tourism sector, some airlines are suffering from massive losses. A consumer might not be willing to invest in your brand, service, or product. However, they may plan to invest in it in the future. At present, you should recreate the entire marketing and sales funnel to cope up with pandemic reality.
To maintain your customer base, you should provide offerings like free trials or online live sessions. Post engaging and high-quality content to connect with the audience and increase awareness for the brand. Accurate and impressive information encourages the audience to make a purchase decision that ultimately results in conversion. Many marketing experts believe in offering discounts and freebies.
2. Keeping Positive Approach:
Keeping a positive approach will help a lot in growing your business; drafting motivating messages can reduce the stress level among customers regarding the current pandemic. Crafting positive marketing messages will act as an encouragement factor to assure your customers that this critical pandemic will pass.
3. Spending in Content Marketing:
The most impactful and best marketing strategy to adopt is to invest money in educating customers. It is a great chance to connect with new customers and build certain rapport by spreading awareness and the right information. This is possible by improving and working on the learning center of your website, which consists of white papers and webinars. Utilize top online learning tools to create engaging content.
Video ads are also getting popular as people watch them gather new and useful information. Due to the creation of some amazing tools, you can watch a set of many videos in one go by collage formation. Use the best video collage maker to make video collages for several social media platforms such as YouTube, Facebook, Instagram, and Twitter. Collage is easily available to preview before you make it, so this ensures easy editing of errors.
4. Participating in Online Virtual Events:
By participating in virtual events held on social media platforms, you can reach a wider audience. It saves money that you would have invested in the booking of a venue or arranging a meeting. In 2018, the first virtual event was conducted named CouchCon. This event featured 13 influencers who shared their knowledge about using video in the best possible way from a marketing perspective.
5. Analyzing Challenges faced by Industries:
The Corona crisis has affected the maximum industries. This is a golden chance for varied sectors to reinvent themselves at some parameters for future growth. To achieve victory in such a critical situation, you should work with resilience and agility. You should know about your strength, weakness, opportunities, and threats to manage time and energy accordingly. During this pandemic, as a business owner, you must know various problems that customers are experiencing. It enables you to discover opportunities for your business and enhance your profits.
6. Focus on PPC (Pay Per Click) Ads:
Due to COVID, many businesses stopped their PPC (pay per click) campaigns. Despite its overall traffic, the website improved. You might not be providing a physical product, but you can still get some valuable traffic and leads on your official website. It is very well possible that maximum users will browse the website more frequently as they have more free time in this pandemic. If the user gets something interesting and useful, they might visit the website again to buy something else.
7. Opt for Digital Presence:
It's totally clear that due to the COVID pandemic, maximum people are not going out of their house. If they are planning to buy something, then online shopping is something that they will do, maybe even more than they used to.
As a business owner, if you don't owe a website until now, it's probably the right time to get a website. If you are in the service business, you can provide online consultations and communicate with your clients through video conferencing.
Conclusion
Everywhere in the world, businesses have to brainstorm and think about unique ways to reach their target audience. Due to the incredible mediums of digital media, communication and interaction are developing rapidly. The current era is called the digital age, as maximum people actively interact on various social media platforms. In upcoming years, companies will modify their way of communication with the customers. The crux of profitable marketing lies in understanding the market and target audience. Thus, it is a golden time to modify your business and craft it according to the demands of the digital world. Good luck!