Mavic 3 vs Mavic 2: What's the Big Difference?
November 12, 2021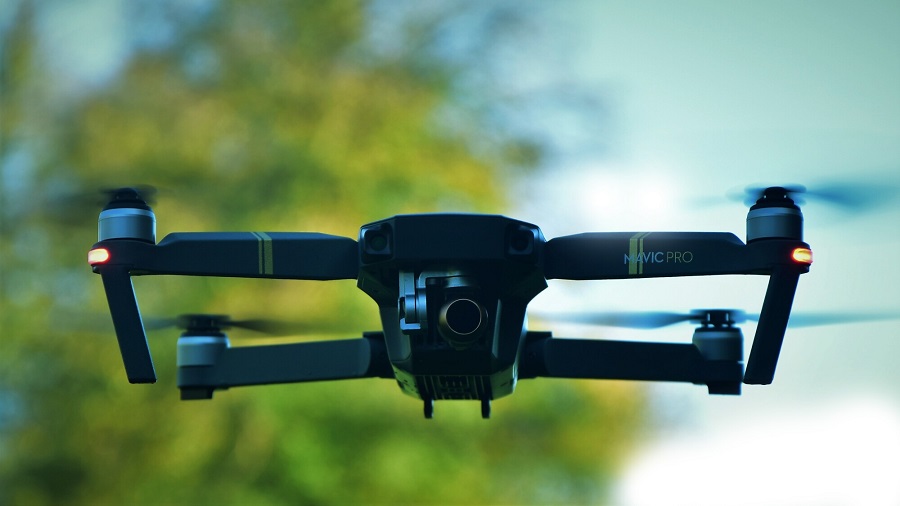 Why did you become a drone pilot?
Did you start because you wanted to earn extra money? Or are you flying as a hobbyist?
Whatever the case may be, a pilot can only be as good as their drone's technology. If you're ready to take your flight skills to the next level, then it's time to invest in a professional drone model.
Two of the hottest models on the market right now are the Mavic 2 and the Mavic 3. While seemingly similar, these 2 drones couldn't be more different.
Which model is suitable for you? Read on to find out.
Different Types of Mavic 2
As you begin exploring the different models and comparing reviews, you'll have to watch for drone title confusion. Along with the Mavic Air 2, there's also a 2 Pro, and a 2 Mini, and all sorts of other models. Just because the model has the number two in the title doesn't mean they're referring to the original Mavic 2.
Any slight changes in the drone's title indicate that you're dealing with a different model. In this article, we're discussing the Mavic Air 2.
The Mavic Air 2 looks like a tinier version of the pro model. However, it's bigger than the Mavic mini. Pilots looking for a portable drone that's easy to put in a backpacker camera bag will love what the Mavic Air 2 offers.
Mavic Air 2 Features
The Mavic Air 2 is considered an intermediate drone; you don't need to have the most advanced flying skills to take off. While the drone isn't the most advanced, it's still capable of capturing some of the best photos and videos around.
Affordable Price
You'll also be happy to know that the price point is friendly, with most retailers selling the drone for less than $1,000. The DJI Mavic Air 2 also has better connectivity between the controller and the drone. Gone are the days of losing control of your drone because of wrong transmission signals.
Large Image Sensor
You'll also be able to enjoy a bigger image sensor. The larger image sensor gives you more creative freedom when capturing shots. As far as photo modes, the Mavic Air 2 comes with various ways to accommodate all sorts of lighting.
Extra Clear Details
Another advantage of the Air 2 is that the camera allows for ultra-clear details. Using a 48-megapixel photo mode, you'll be able to capture the tiniest details. You'll also be able to enjoy 4K video recording capabilities with 60 fps!
HDR and 4K Capabilities
The drone also features enhanced HDR. The improved HDR mode works on the photo, video, and panorama mode.
Take advantage of the cinematic content mode if you need your video quality to be even higher than 4k. Using an 8K hyper-lapse feature, the drone can capture 8K quality quick shots. Having access to such crisp photos makes it easier to avoid vision illusions that could trick other pilots.
Mavic Air 2 Flight Time
As far as flight time is concerned, you'll be able to stay in the air for quite a while. Users report being able to fly for up to 34 minutes uninterrupted. Featuring a 240-minute maximum RC battery life, you won't have to worry about frequently recharging either.
Obstacle Avoidance
Probably one of the safest features that the Air 2 has to offer is its obstacle avoidance technology. Instead of having to watch for every obstacle on your own, the drone will automatically be able to pick up when it's about to crash into something.
It'll still be your responsibility to maintain a safe flight, but you'll have peace of mind knowing that the drone has got your back. The Mavic Air 2 is an excellent choice if you want to save money but still enjoy intelligent features.
Mavic 3 Features
Now it's time to dive into what the Mavic 3 has to offer. We have 2 types of Mavic 3's to review: The standard Mavic 3 and the Mavic 3 cine.
The standard Mavic 3 is an original drone, designed for fun flights. You'll be able to effortlessly float around the sky, going wherever your heart desires.
Streamlined Design
The new Mavic 3 model uses a streamlined design, so it will not look a lot different at first glance. But looks can be deceiving.
If you're experienced with previous Mavic models, a closer inspection will begin to unveil the upgrades that the Mavic 3 has to offer. Almost every aspect of the drone's design has been altered to enhance its usability with the end-user in mind.
Muzzle Style Brace
Instead of using a cumbersome brace, now the drone features an easy-to-handle protective muzzle style brace. Holding the camera securely in place, you won't have to worry about your drone losing any of its parts.
Easy to Transport and Fast Speeds
The Mavic 3 can fold, which makes it great for transporting from point A to point b. As far as speeds go, when shooting in sport mode, you can reach speeds of up to 46.9 mph! The takeoff weight for the drone rests right at 32 oz, and it features a dual navigation system.
Mavic 3 Camera Specs
Professionals and hobbyists will love what the Mavic 3 camera has to offer. Using a 3-axis gimbal, you can get the best angle for any shop. The camera also features an autofocus mode, which can do wonders for your photography and video.
Thanks to the increased aperture, you can also customize the look and feel of the shop. Make the highlights stand out, and let the shadows tell their story. As far as photo formats go, you'll be able to use JPEG and DNG raw.
Thanks to a simplified post-processing system, getting your photos from the drone to your laptop is easy. If you're not ready to upload the images, you'll have plenty of image storage. The Mavic 3 can save the images to an SD card of up to 2 TB or send the photos directly to your mobile device.
As far as the battery is concerned, it provides 46 minutes of flight time. That's about 12 minutes longer than the Mavic 2 can provide. To stay alert during the entire flight time, try doing brain-boosting exercises. The more on the point you can be, the better your flight experience will be.
Mavic 3 Cine
The Mavic 3 cine is the ultimate content creation tool. The drone features a lot of the same features as the traditional Mavic 3, such as the dual-camera system and 46 minutes of flight time.
The most significant difference is, however, are the HD formats available for cinematography. Taking things up a notch, the Cine model uses the industry standard for recording high-quality video.
Lots of Storage Space
The upgraded drone also has an internal terabyte card worth of storage and room for a MicroSD card to reach additional capacity. When you buy the Mavic 3 Cine premium combo, the drone automatically comes with it.
You'll also get access to the next-generation intelligent controller, along with the powerful 03 plus video transmission technology. Cinematographers and advanced aerial photographers can benefit from the features the Cine model has to offer.
What Features Do You Need?
Now you know a little bit more about the features that the Mavic air 2, Mavic 3, and Mavic 3 Cine have to offer. But you're probably still wondering which drone is the right choice for you.
The easiest way to make a confident purchasing choice will be by feature shopping. Please take a moment to consider what exactly it is you plan on using your drone for. The more specific you can be about your short-term and long-term goals, the easier it'll be to find features that can accommodate you.
If the drone flight experience is your main priority, you could save money by getting a Mavic Air 2. On the other side of things, if you're getting serious about your piloting skills, upgrading to a Mavic 3 model could be a perfect choice. You'll be able to familiarize yourself with the latest drone technology while also capturing the best photos and video.
However, remember that the Mavic 3 is one of the heaviest drones on the market. Weighing in at 900 g, it won't be as easy to transport as the lightweight models.
You can fold up the DJI Mavic 3, making it easier to transport. But you're going to feel the added weight.
Same Remote Controls
All 3 of the drones we discussed today use the same remote controller. The only difference is that the Mavic 3 has an additional accessory that you can buy to integrate your drone into a tablet system. The high-performance tablet means that you'll have the best visibility no matter your lighting conditions.
Choosing Your Drone
There isn't a wrong choice. All of the drone models are highly efficient and focus on providing a quality user experience. If budget is a significant deciding factor for you, then treat yourself to the less expensive Mavic 2 model.
Whereas, if money isn't an object, start weighing the different features each drone has to offer. Once you know what you want, start looking for reputable retailers you can purchase your new drone from!
If you like this article, then we'd love to share more. See what the rest of our website has to offer you.