Things You Should Know Before You Start Facebook Ads for Small Business
July 30, 2020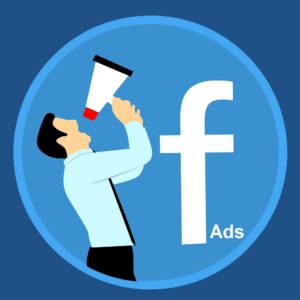 With the remarkable evolution of digital technology and the advent of social media platforms, businesses are now relying more on digital and social media marketing.
Promoting products and services has become more convenient for small and mid-sized enterprises. Reaching target audiences is no more an issue for the businesses that don't have a higher marketing budget. In the digital era, even start-ups and small businesses can compete with established organizations and companies due to the existence of a robust social networking platform like Facebook. A significant number of companies incorporate Facebook ads in their marketing campaigns because of its effectiveness. Over 6 million businesses currently use Facebook ads to reach their target customers.
Why Are Facebook Ads Proving Effective For Small Businesses?
Time and again, Facebook is proving to be instrumental in facilitating small businesses to stay competitive in the super-busy digital marketplace. Unlike previous times, businesses with marketing constraints can now Facebook video ads at a budget-friendly price.
Small businesses couldn't reach out and connect to the target audiences residing in different parts of the world. Even a few years ago, are now involved in seamless communication with them through Facebook.
Despite several marketing channels – email marketing, content marketing, sponsorships, brochures, etc. Small businesses utilize Facebook advertising more nowadays due to its targeting and clear reporting benefits.
Targeting –Small businesses usually want to reach out to the audiences that are likely to purchase and use their products and services. Leveraging Facebook ads shifting from broadcasting to narrowcasting is possible. You can use valuable information about the daily active users on Facebook to target your Facebook ads towards prospective buyers. Small businesses can now target people based on their demographics that include age, location, language, interests, devices, etc.
Clear Reporting – With Facebook ads, every business can now track the engagement rates of every Facebook advertising campaign. With the utmost ease due to the clear reporting feature. You can now acquire clear-cut information about your ROI as Facebook offers an array of Key Performance Indicator, or KPI, metrics. You will know the number of targeted audiences who have seen your promoted advertising in their news feed, cost per click, gross investment in a Facebook ad campaign, and Click Through Rate (CTR).
Essential Things Small Businesses Must Know Before Starting the FB Ad Campaign
Facebook is the most visited social site compared to other social media platforms. Currently, it boasts of more than a staggering 2.6 billion monthly active users. You will get the word about your business to a considerable number of prospective buyers if you choose to advertise on Facebook. So, before you start creating a Facebook advertising campaign, here are the key things you should know about Facebook ads beforehand –
You Should Know Your Goals
To succeed and stay ahead of your potential competitors in the highly competitive online marketplace, you need to have a goal. Every small, medium and large-scale enterprise has a different goal. Some want to generate quality leads or boost reach, whereas some businesses want to increase the number of customers and ROI. Depending on the goal, the Facebook advertising strategy changes significantly. When you know your goal beforehand, starting a Facebook ad campaign becomes a lot easier.
If your goal is to generate quality leads, monitoring and tracking actual results become hassle-free. You know where you are investing your money and what you are receiving in return. You can monitor the performance of an advertising campaign on Facebook with the utmost ease these days due to the significant development of this impactful social platform. We can personalize your advertising campaign better and reach your defined goals quickly if you set them beforehand.
Know the Key Performance Indicators
It is only by tracking the Key Performance Indicators, or KPI metrics that you set for the ad campaign that can help you succeed. The vital thing is to pay attention to your net profits with Facebook advertising instead of striving to drive down your expense per action or engagement.
Create Rotating Facebook Ads
To create an effective Facebook ad campaign, you need to leverage more than just a standard and single ad. You will fare well and drive a significantly better result when you create at least 3 Facebook ads keeping the targeted interests and goals the same. Take the initiative to rotate the advertisements within your ad campaign.  You will collect more valuable information on every ad you create on Facebook.
Leverage a free video editing software to edit your promotional videos with the utmost convenience. Rotating your Facebook advertisements will help you understand which ads are performing well and driving more value. You will also know the underperforming ads, and you can eliminate the same from the next campaign.
Know From Where You Receive Traffic
Although Facebook does not give you the option to know from where you receive referral traffic. You can easily leverage useful analytical software such as Google Analytics to get a clear idea. You should use a unique contact number or a tracking code on your landing page to become aware of the source from where you are getting traffic. If you don't do that, you will remain in the dark, and you might become confused between the traffic that comes from Facebook ads and organic shares.
Conducting Split Tests Is Essential
To conclude, without ambiguity, conducting split tests and running the same for a longer duration matter a lot. You will become well aware of the strategies that work and those that don't work for your business. Remember that before jumping to any conclusions, while testing your landing page or a Facebook ad, looking for at least 1,000 distinct impressions and experiences are imperative.
So, the factors mentioned above are incredibly crucial, which is why you should know the same very well before you proceed and create a Facebook ad campaign. Also, you should keep in mind that combining compelling content with captivating visuals can grab the attention of your targeted audiences on Facebook instantly. Taking such a wise step will help boost your CTR and Facebook advertising ROI successfully.