What does Digital Signage Mean? A Complete Guide
March 28, 2021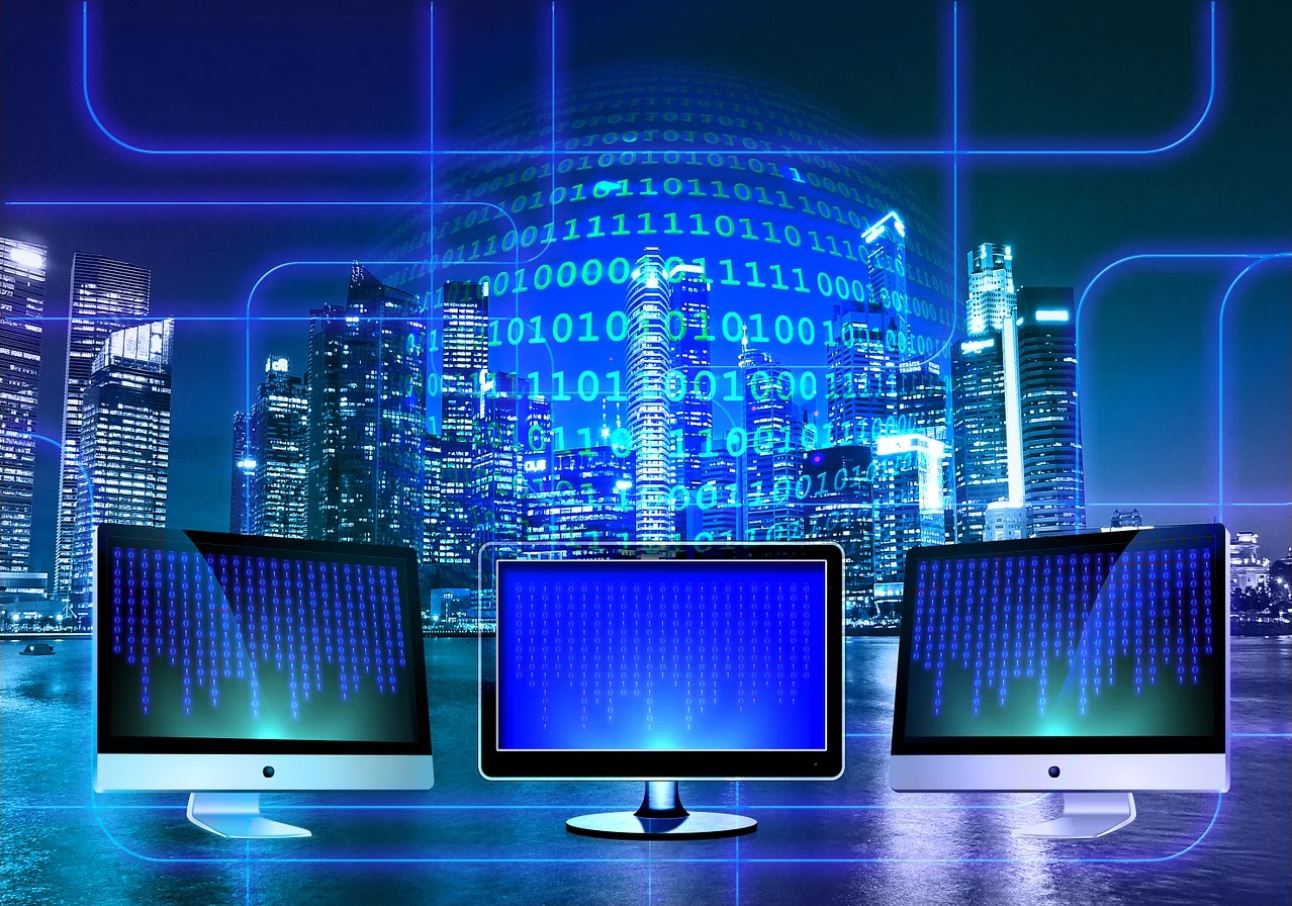 Even one who does not know the definition of digital signage uses them. In this digital age, efficiency in communication leads to a life controlled and monitored by technology. It has become an inseparable part of life today. One encounters digital signage in simple activities like transportation, shopping, or applying in colleges.
The below definition will answer that question regarding what is digital signage?
What is digital signage?
Digital signage, in simple terms, is a digital screen that displays signs. These signs intend to send a specific message to particular people. These people are the internal teams in an office, student coordinators of a school, customers of a brand, or even individuals who seek to understand the message. Based on the particular experience and purpose, the signs alter. It displays just the specific content intended for that purpose.
In supermarkets, airports, or movie theatres, digital signs display a distinct sort of message. Every domain uses the potential of the digital signal in today's tech-driven world. Various forms of digital signage include projections, LED displays, and LCDs. Additionally, display content varies in the form of videos, images, and online streaming media. It has minimized the prominence of paper marketing, billboards, signs, and door-to-door marketing. Most modern businesses and industries depend on a paperless approach to reach out on their digital products and services.
Components of Digital Signage:
1. Hardware: The physical components consist of a screen, media players, network components, and mounts.
2. Software: Content, device management system, and playback software.
3. Installation: Site surveys and final installation.
4. Connectivity: Digital displays connect to the management system, Wi-Fi connections, or hard lines.
5. Procurement: Customers consume parts of the digital signage system.
Types of Digital Signage Systems:
1. Digital Posters:
This type of signage is wall-mounted. LCD or LED is a media player that fits inside this signage. It saves space and is easy to install.
2. Ceiling-Mounted:
This type of signage is mounted on the ceiling. As it is less obstructive, it is also less attractive sometimes. Ceiling mounted displays usually give information or direct the customers.
3. Outdoor Sign:
Otherwise known as digital billboards, outdoor signage is usually used by big businesses. The complicated process of installation and maintenance makes this a cost-consuming option.
4. Indoor Sign:
Changing the sign is easy, and one can use any format with this sign. Indoor signs are more attractive to a customer to interpret accurate information.
Benefits of Digital Signage to Businesses:
1. Up-to-date Information:
Quick and easy change of display is possible with digital signage. With digital signage, a supermarket LED efficiently displays the variation in prices or discounts. The technology remodels itself to fit every unique business style and mode. If a company has multiple branches, the display in every business outlet from a single location can be altered in a single click. With numerous communication touchpoints, there is a fear of losing the customer over bombarding information. A uniform system that controls every outlet in the case of a franchise creates brand power.
2. Self-Help:
Customers would rather have their privacy in shopping in most cases. An engaged shopper is most likely to become a loyal customer. It helps the customer make informed purchases by displaying all necessary business details. Dealing with human resources and staff management is quite a task with regard to time and money. If a customer feels uninformed, they will develop a sense of mistrust. Digital signage as a technology is a dream come true to businesses as busy time feels shorter than the customer's unoccupied time.
3. Attention Grabber:
A digital signage display attracts customers and passersby. A traditional advertising or product display does not have the same advantage as an LED or LCD.
The advantage of leveraging motion gives  a clear edge over the traditional display. It captures an average of 400% more views than static views. One can use changes in the direction and motion of the display to elicit specific responses. Manipulating the movement of the display in certain ways can make the people move toward it.
4.  Analytics:
The significant advantage of digital signage is that it can be optimized with the support of analytics. For instance, the analytics software reports the products that are most searched. The analysis will detect if any sales are down and on which season to gain momentum using discounts or price reduction.
It displays in stores with attached cameras study customer behavior, reactions, eye movement, and mood changes. It will help the management redesign the layout of the store or product design to increase sales. The analytics also work in a self-analytical mode whereby it detects whether the sign's display is compelling the customer to stand around and watch or ignore and move on.