3 Things to Do Before Selling an iPhone
October 9, 2020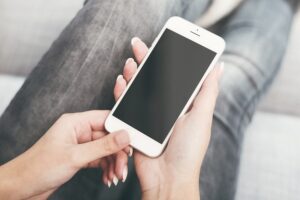 Before selling an iPhone, there are some critical tasks you need to accomplish. Learn three things everyone must do before selling their phone.
More than 260 million iPhones have been bought and people are continuing to switch over to Apple iOS.
Apple stores are packed with people buying devices, you can also get some from other retailers by selling your older version.
If you want to sell your old iPhone for a replacement or just want the money, there are a couple of things you must do to protect yourself.
Continue reading to discover all of the steps you must take when selling an iPhone to a public or private seller!
1. Transfer Images and Contacts
If you are selling an iPhone, one of the first things you should do is back-up your phone.
Backing up your iPhone will update your Apple account so that you can pick up where you left off on your new phone. If you aren't getting another iPhone, you should transfer images and contacts to a reliable device. Tablets, SIM cards, and computers are excellent places to store these files and information.
Depending on where you get your phones from, they may be able to transfer your photos manually. Make sure that you know all of your Apple ID passwords so that you can get access to your contacts in the future. You can follow this step by step guide on how to move your images and clear your phone.
2. Sign Out of Accounts
Once you have transferred data, files, and contacts to a trusted source, you can begin logging out of accounts.
Some people log out of every application they have downloaded before deleting them. The two main accounts that you need to sign out of are iCloud and iTunes. You should also log out of the App store, especially if it is connected to credit cards.
Go to settings and you can sign out of your Apple ID, but you will need your log-in information to do it.
3. Clear the Phone
Have you ever tried to restart your iPhone but came across a reset option?
Resetting your iPhone will put it back to the condition it was when you originally bought it. This means that you will be logged out of all accounts and are back to manufacturer settings. This is crucial because it gives you the option to erase all settings and content from the phone. To clear the phone, you will need the passcode.
To make sure that your phone is reset, you can turn it on. The first thing that you should see is an Apple logo with language options. Make sure that there isn't a passcode on the phone after you reset it.
Do You Know How to Handle Selling an iPhone?
If you are thinking about selling an iPhone, you should follow the steps mentioned above.
A private seller may not ask you o do anything, but most professional places will tell you how to clear it when the time comes. Take time to ensure that your photos and contact information will be stored in a safe place, you can do this by backup your iPhone.
There is a lot of confidential information that can be found on phones, don't skip any steps and research any questions you have.
Be sure to check out our blog for more articles about iPhone and Apple products so that you can keep your information secure!