7 Most Popular Types of Sneakers
May 13, 2022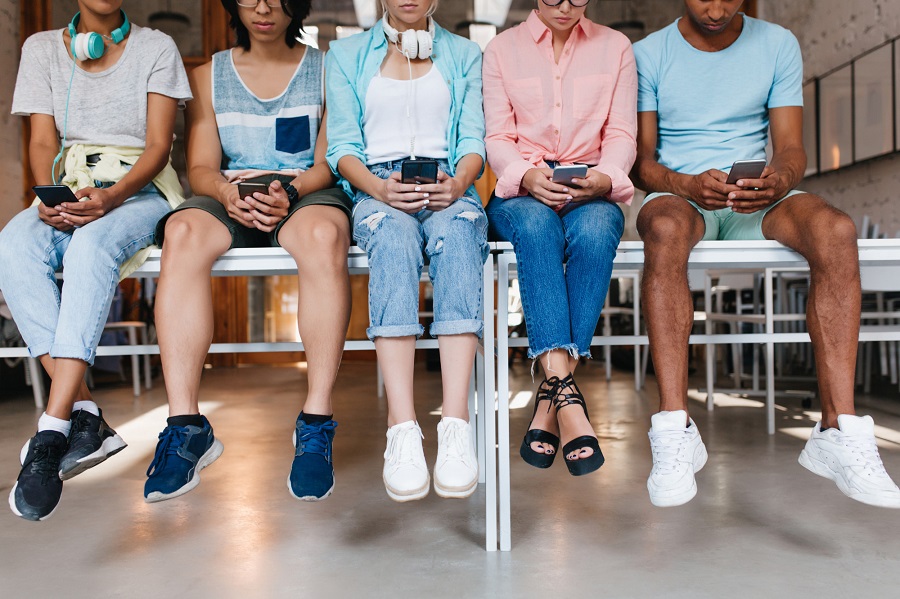 You have to love how sneakers are sneaking their way up to new levels of global footwear dominance. Not so long ago, Cowen Equity Research predicted that the global sneaker market has the potential to reach a value of $30 billion by 2030!
But, a more interesting question to ask is what types of sneakers are worth collecting these days? Since the market is growing at a rapid pace, there are so many interesting options to check out. Do you want the insight into some solid sneaker purchases?
If the answer was yes, then we have a list here of the seven most popular sneakers you can buy today! Read on to learn more.
1. High-Top Basketball Sneakers
Anyone who's serious about sneaker collecting and wearing should own at least one pair of high top basketball sneakers. They've been around for decades now but still have a strong lure for people from all walks of life.
In practical terms, they offer excellent ankle support. But the main draw has to be their association with some of the basketball titans we all know and love.
The most obvious basketballer and profound sneaker influencer of them all has to be the one and only Michael Jordan. As a tip, we recommend you check out the Jordan 6 sneakers to add some high-top clout to any collection!
2. Leather Sneakers
There's been a trend going on for the past few years where sneakers are made from lightweight fabrics. This is all well and good, but sometimes don't you just feel the need for some more sturdy footwear?
Leather sneakers are super durable and work well in colder environments where keeping your feet warm is essential. Instead of opting for some heavy shoes, why not go for a pair of leather sneakers? Apart from their practical benefits, leather sneakers can also provide you with a more formal look, while still providing that all-important sneaker comfort.
3. LED Lighted Sneakers
Many of us grew up as kids and saw a friend running around with their feet flashing away and said, "I want that mommy!" If you were lucky, your parents will have got you some flashing sneakers.
Yet, whether you had light-up sneakers or not as a little kid, nowadays, you can enjoy more sophisticated options at any age. There are some crazy unique designs out there from some of the more reputable brands, so do your research and get some!
4. Classic Sneakers
Some of the older sneaker designs have kept their popularity throughout the years and decades. Think, Reebok Tennis Sneakers, Nike Air Max's, and Adidas Sambas even if you're into your soccer.
What's also cool is the big brands have revisited some of their classic designs and come out with new sneakers with bags of old-school style. For instance, the Nike Waffle Ones have a real vintage look about them but have a hybrid mix of modern edginess in their design.
5. Running Shoes
Everyone should own a pair of running shoes, no arguments! When you own a pair, you're way more likely to enjoy getting out into nature or any sort of urban environment with confidence.
And you'll be surprised how much running shoe technology has come. In terms of speed enhancement, Nike is right up there with the technology. But, you can always turn to classic running brands like Asics, or you might want to explore lesser-known brands to add to your collection.
6. Slip-Ons
When you're at home or in any other laidback environment, the ideal type of sneakers to have are slip-on. These are also great for beach holidays, sunny day outings, and, of course, barbeques!
Since you slip these babies on, most don't have shoelaces (although some may have some for aesthetic effect). To embrace a classic slip-on style, you should aim to go with light colors and well-ventilated options where socks aren't needed. You can get away with low-cut socks that match up to the collar of your sneakers, but high-rise socks will certainly kill your vibe.
7. Canvas Sneakers
Canvas sneakers, famously pioneered by Converse, have to be one of the most versatile types today. They look great with almost any outfit, unless you're going really formal, but even then some people get away with wearing them with no issues.
Try not to limit yourself to the obvious choices when it comes to the canvas variety. Another influential brand you can check out is Vans, a brand that gained traction through the skate scene. They offer loads of interesting canvas sneakers that you could consider a little more sturdy than what Converse offers.
Be a Dynamic Sneaker Collector
Before we finish up, we'd like to add a little tip that should help you gain way more sneaker enjoyment while not breaking the bank! The tip is to mix up your sneaker purchases with some of the well-known, but pricy sneaker options, with lesser-known or even brandless sneakers that look cool.
For example, there are many canvas options out there that look great and will wear well in the price range of around $20 to $50. But when it comes to basketball high tops, we recommend you don't skimp out, but instead head for those Jordans to get the satisfaction you deserve!
Being a dynamic sneaker collector just means you make clever choices about your footwear. This way you can retain things for all those other enjoyable things in life, while still feeling fresh and confident with your footwear.
The Many Types of Sneakers
We've just touched upon the many types of sneakers you can purchase and collect. However, the ones we've looked at are go-to options for many. If you have a pair of each of the sneakers we've mentioned, you're on the right track!
Read more blog posts like this on our website.