Employee Scheduling Software: Know the Must-Have Features
July 1, 2022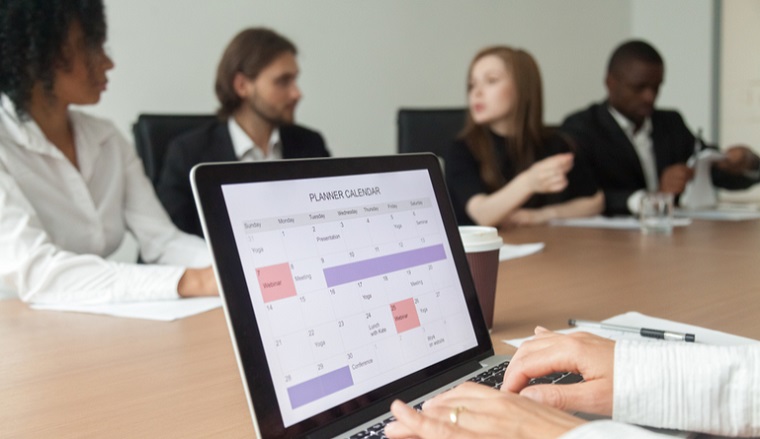 The practice of monitoring staff availability for part-time, full-time, and freelance staff and then scheduling that personnel in accordance with their availability is referred to as employee scheduling.
It is possible that a significant portion of a manager's workday is devoted to the scheduling of employees, but at the same time, the manager invests a substantial amount of time in making consistent updates or modifications to cater to the ever-evolving requirements of the company.
You can use employee scheduling software to overcome the challenges that your company may face as a result of using outmoded spreadsheet templates and traditional scheduling practices. This will ensure that your employees are productively cooperating with one another and that your operations run smoothly.
Here are the main features your employee scheduling program should have:
Effortless On-Boarding
It should not be difficult to use the software, and there should be no need for company owners or their staff to take part in any kind of physical training. The perfect software for managing work schedules should be one that was simple to install and use, provides clear instructions, offers innovative methods to keep users interested, and gives features that would boost productivity. The software needs to be practical and simple to operate for the staff members.
Simple Interface
An application for managing work schedules shouldn't be unduly complicated and should provide fast and simple access to frequently used features or instructions. Additionally, it should be well-organized and make it easy to seek support when needed without having to feel lost, confused, or unclear about how the program is meant to function.
The software has to be dependable and simple enough for the ordinary user to understand. A small amount of artificial intelligence (AI) has to be included as well to provide direction, recommendations, and alerts in the event that the program is updated or undergoes new alterations.
Flexibility
The perfect tool for managing staff schedules would provide you with access to your work schedule regardless of where you are. You should be able to see when staff are available when they have requested time off, when shift swaps are being made, and when a shift becomes available for the first time.
Because of this, difficulties that may have previously needed a physical presence to be handled in people, such as delayed acceptance or rejection of requests, shift revisions, and other types of schedule changes, would be less likely to arise. If your restaurant has many locations, the employee app you choose should also enable you to easily make schedules from a distant location. This is especially important if you have more than one location.
A good application for managing work schedules should be easy to change and work with different operating systems, like desktop computers, mobile phones, and tablet computers.
Schedule Replication
Staff scheduling software should include the opportunity to store a preferred work schedule as a template. This will let you quickly make a new plan that fits the needs of your business by using a saved plan.
 Furthermore, in order to cut down on the amount of time spent during the initial setup process, the perfect work schedule app should be equipped with an in-built, customizable template that may serve as an easy starting point.
Duplicating Capabilities
The perfect tool for managing staff work schedules should provide you with the ability to drag and drop shifts about the calendar in a straightforward manner until the desired outcome is reached. You should be able to transfer items from the app's database to build a new project from a template, and all prior actions or commands should be immediately carried over to the newly formed project if the capability is working properly. It should also be easy to move things around to make a schedule for a certain week or activity.
Internal Communication
It should not be difficult or time-consuming to communicate with the other members of the team. When conducted in a conventional manner, communication with the personnel may be an arduous and unreliable process. There is a degree of unease associated with the process of locating replacements, filling an available shift, providing notifications of staff meetings, and telling each member about future events or changes in procedures and rules. This results in a loss of productive time for management.
The perfect software for managing staff schedules would be one that promoted better team collaboration. For instance, messaging capabilities offer push alerts and numerous message categories depending on an internal messaging system. This ushers in a valuable form of team collaboration without the need to be chained to a workstation in an office.
Forecasting Capabilities
The more successful your restaurant will be if you can anticipate the work schedules of your employees. With the assistance of work schedule software, you should be able to establish how many staff you need for each shift window. As a result of this change, issues like overstaffing and understaffing will be easier to avoid as a result. All of these forecasting capabilities, which are driven by predictive analytics, also establish the pattern of slower and busier business depending on the days and times of the week.
Workforce Budget Management
The most expensive part of the budget is labor, so it may be hard to get a handle on this cost. Experts in the field say that 45 percent of gross revenue is the best goal for labor costs. The best application should help you schedule the appropriate personnel at the proper times while simultaneously reducing labor costs.
When you create schedules, you will have greater control over the labor budget since you will have more historical sales data and more accurate projections of staffing requirements. The data will enable the platform to make predictions about the hours and shifts during which you will need a greater number of people to be working.