How to Get More For Less When Shopping Online
July 16, 2020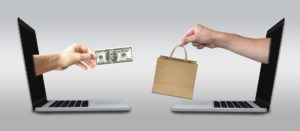 Online shopping is a game-changer in the world of retail therapy. There's a much wider (nearly unlimited) selection of items to choose from, and competition is fierce, so prices tend to be lower. Even so, online retailers use different techniques to jack up the price for those who don't know better.
While not every website does this, there are still ways to get discounts and better deals on anything – from smart devices to flight tickets. Finding the best deals doesn't have to take hours of combing through websites. Take a look at these incredibly thrifty online shopping tips below.
Top Money-Saving Tips
Online shopping is very convenient, which is why so many people flock to it. Online retailers know this and often have many discounts and specials to set themselves apart from the competition. But these aren't always apparent. Frugal shoppers know that there are usually a few approaches to finding a good deal, such as:
Signing up for newsletters and loyalty clubs: Stores don't always share their price cuts and deals on the homepage of their website. Many have exclusive deals or coupons for those who sign up for their newsletters or loyalty clubs. Some even offer a special discount for a first-time shopper or new loyalty club member.
Hitting up the Chatbot: The chatbox isn't just there to dole out advice in a pinch, it can also help to ask about deals or specials. Let's face it – not all websites are the best at displaying new sales or discounts. So, asking the chat could produce some helpful insights; if they don't have anything, they might provide one anyway to make a sale.
Leaving items in a wishlist or cart: Retailers don't want lurkers they want buyers. This means that a lot of them will try to encourage people to buy the stuff they looked at and are likely to buy. Leave some items in a wishlist or checkout cart for a while, and the store might send a coupon or price cut to sweeten the deal.
Save More Via Browser and Network Changes
Saving more doesn't necessarily have anything to do with finding a sale. Dynamic pricing is a phenomenon where websites use a person's browsing history and location. Stores make assumptions about a person's lifestyle – and therefore, about how much they're willing to spend – based on where they live and what they do online. Airlines and travel websites tend to be especially heavy-handed with this.
A person's browser, device, and location can all give away information about them. To avoid this, try to use a different browser when shopping and do so in private (or incognito) mode.
Get Extra Deals With Great Apps
There are plenty of apps and browser extensions that exist solely to help people find great deals and promotions.
For instance, there's Honey – a browser plugin that automatically applies any coupon codes it can find online at check-out on at eligible stores. Swagbucks is another great one. Earn points by using the app and shopping at partner stores, then trade those points for gift cards at stores like Amazon or Walmart.
Also, be sure to download the stores' apps if they have them, as they often have exclusive promotions available on there too.
The Bottom Line
Finding the best deals while shopping online can be a rush, but it can also be addictive. While these tips will undoubtedly lead to money saved, make sure not to spend on unnecessary extras. Creating a budget – and sticking to it – is still just as important as finding a reasonable price.