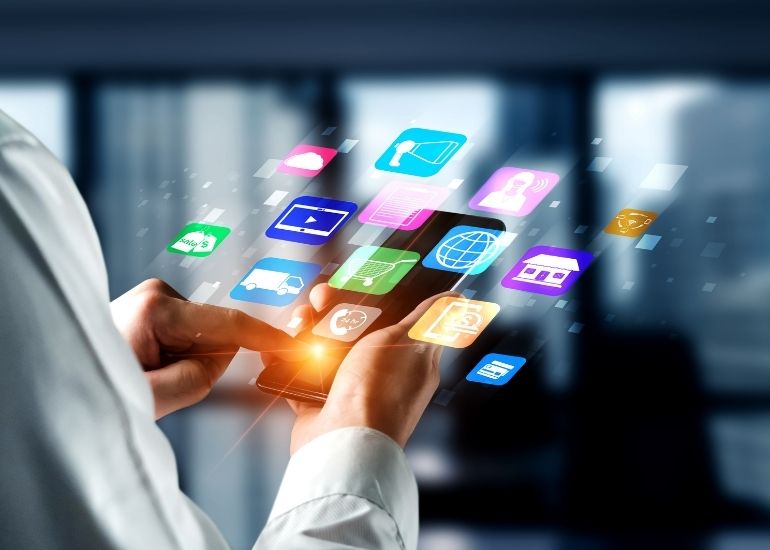 Most people nowadays expect their favorite businesses to have apps. The last thing you want is for your customers to pass up your online business for a business with an easily accessible app. Apps provide ease of use for your customers and helpful data for your business. To help you stay competitive in the online marketplace, these are some reasons why your e-commerce business needs an app.
Other Brands Can't Compete
The beauty of having an app for your business is that it makes it more difficult for newer competitors to match you. The further you can solidify your identity in your specific market, the better rapport you build with your base. Customers will know that your app is the go-to for your market. As a result, you will become a reliable source with a quality reputation. This reputation will make you more competitive in your market.
Helpful Features
Having an app for your customers allows you to give them certain features. These features may be exclusive to your app or just easier to access from the app. Either way, giving your customers the capability to address questions at home is a big plus for everyone. From price matching to quickly browsing your inventory, apps make your customers' lives easier and more efficient.
Dedicated Platform
New promotions and special loyalty discounts are great incentives that give your customers a reason to shop with you. With an app, you'll have full control over what you present to your customers. Your app will also serve as a secondary tool for incentivizing new customers. You can give app users an advantage by offering free giveaways of old inventory, rewards for inviting friends, and specialized discounts. From there, take the next step for future profit by learning how to increase e-commerce sales online.
Direct Customer Feedback
An app is a gateway that leads directly to your customers and vice versa. Interacting with your virtual customers who would not normally go into the store offers insights that would otherwise be difficult to obtain. Your app will make logistics and data available to you from the get-go. How you interpret that data and use it to your advantage can improve your business as a whole and put you on the same page as your customers. The more changes they see geared toward them, the more your customers will feel welcome and heard in the end.
By understanding why your e-commerce business needs an app, you set your business up for the next stage of success. Providing your customers with the most efficient experience you can create pays back in loyalty and gratitude. Creating an app for your business gets you closer to becoming the poster business for your product.