How to Start Flipping Houses for a Profit
October 23, 2020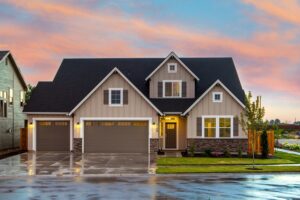 If you've got the time and money to invest, house flipping can yield some major returns. Keep reading to learn how to start flipping houses for a profit.
It's widely known that real estate is one of the most efficient ways to drastically increase your net worth. More specifically, flipping houses can generate a significant amount of income in a short period of time.
The process is also often easier than most people think.
Not quite sure how to begin? We've got all the info you need. Let's explore everything you should keep in mind when it comes to how to start flipping houses.
Look for a Suitable Market
As you may expect, finding the right market for your real estate transactions is essential in order for you to flip properties as effectively as possible. Otherwise, you'll find yourself overpaying for the homes that you buy while simultaneously having difficulty selling those homes for the price that you want.
Fortunately, all it takes is a bit of research in order to get started. You should consider factors such as:
The annual income of the local population
School district info
How quickly homes in that area typically sell
To further elaborate on this last point, a neighborhood where homes sell at a high rate could indicate that some factor in that region is compelling people to leave. This could be the area's crime rate, land development, etc.
It's also important to consider a property that is available for a cheaper price than normal, such as property that has gone through foreclosure. The same can be said about a sheriff sale.
You can visit this resource to learn more about the sheriff sale process.
Establish a Realistic Budget
Far too many individuals who become involved in real estate focus on the money that they could make as opposed to the money that they're able to make.
Without establishing a budget that you're able to adhere to, you're sure to encounter complications in the future. Additionally, you'll need to consider how much cash you have on hand in addition to financing that you're able to secure.
This is due to the fact that you'll need to invest further money into the house after you purchase it.
Ideally, you would purchase the house outright and then continue to invest your money into renovations. But, you don't need to have this amount of capital to become involved in house flipping.
It's fairly common for buyers to take out a mortgage on a home, make additions to it, and then sell it for profit. Regardless of how you choose to operate, staying within your budget will ensure that you make enough money for this endeavor to be worth the time and effort.
Understand The Risks
As with any other type of large purchase, buying a home doesn't come without its risks. This often comes as a surprise for those who have only been exposed to home flipping through television shows or success stories.
In reality, it's fairly easy to put forth money toward renovations only to get a fraction of their investment in return. Another risk associated with flipping houses is attempting to do all the work on your own to save money on outsourcing.
Although you will initially spend less money, it's highly likely that you will achieve a lower quality result. Additionally, it will take you far more time than it would take a professional to complete the job. Other mistakes include:
Attempting to flip the house too quickly
Purchasing an expensive home with little capital to use for additions
Mismanaging the sale of the home
So, it's imperative that you keep both factors in mind when making this journey.
Hire Reputable Contractors
As previously mentioned, it's not uncommon for people to attend to save money when it comes to the renovations or additions that they make to the home. One of the most common forms of the scenario is hiring contractors for a low rate.
Unfortunately, you often get what you pay for in the scenario. If you don't prioritize hiring reputable contractors to complete your work, there's a significant chance that your renovations won't turn out the way you intend them to.
This could easily lead to a situation where you need to bring in a second contractor to fix the first contractor's mistakes.
You may also find that the home additions do little to raise its value in this scenario. For those who are having trouble finding reputable contractors to work with, consider asking friends and family about the professionals they've dealt with in the past.
This will give you a reliable primary resource to help you narrow down your search.
Sell The Property Efficiently
It doesn't make much sense to put in a substantial amount of work in fixing up the house and then not put the same amount of effort into selling the home. Interestingly, though, this is where many amateurs tend to make the biggest mistakes.
The sale of the home is the most important factor to focus on since it objectively determines how much money you're going to get for the house. Even if you've made $50,000 worth of additions and renovations to the home, it won't mean much if you aren't able to secure a deal that's beneficial for you.
Understanding How to Start Flipping Houses Can Seem Complicated
But the above information will make the process far smoother.
From here, you'll be able to understand exactly how to start flipping houses and reap all the benefits you can in the future.
Want to learn more info you should keep in mind? Be sure to explore what the rest of our blog has to offer.