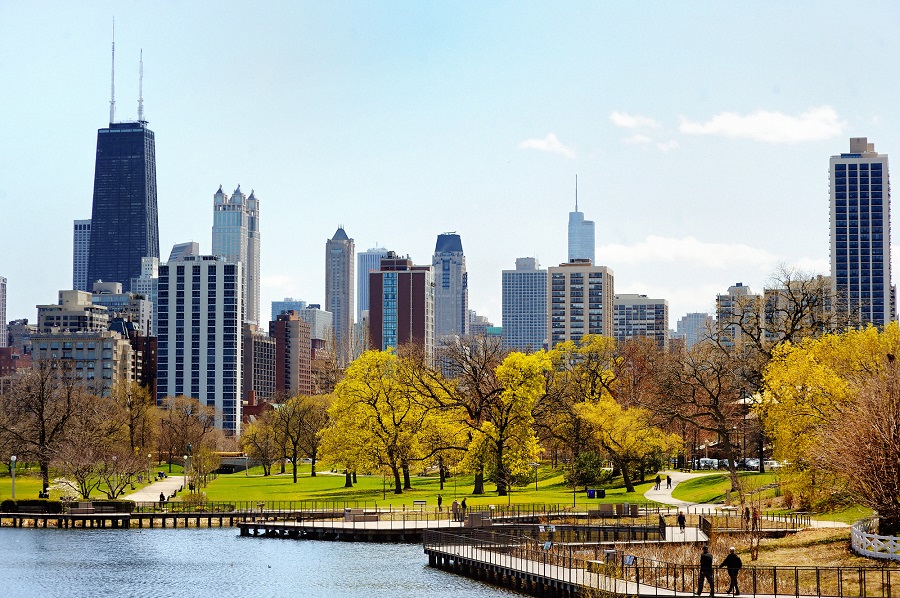 Are you in a hurry to sell your home? Then, you're not alone. It's no secret that the economy has been in a slump for a few years now.
More and more people are finding themselves in a financial bind, struggling to make ends meet. If you're one of those people, selling your Chicago home might be the best option for you.
In this blog post, we'll discuss how to sell a home in Chicago for cash fast so that you can get out of debt and move on with your life.
Who Buys Houses for Cash?
When you sell your home for cash, you're likely selling it to an investor who specializes in buying houses for cash. These investors are usually part of a company that buys houses all over the country.
Traditionally, cash home buyers are often concentrated on either side of the housing market. On one side, you will likely see investors and home flippers who purchase homes in cash that may not qualify for a mortgage due to the price or condition. And on the other side, it could be wealthy people or businesses that don't need a mortgage.
There are also iBuyers, which are companies that use technology to streamline the home buying and selling processes. These companies have become more prevalent in recent years with the rise of online real estate platforms like Zillow, Redfin, and Opendoor.
Selling your home to an iBuyer is relatively simple: you contact the company, they make you an offer, and if you accept, they'll wire the money to your bank account. The process is very fast.
If you're in a hurry to sell your home and get out of debt, this is the best option for you. Below are tips to help you sell your Chicago home for cash:
Find a Reputable Cash Buyer
Many companies and real estate investors today buy houses for cash. However, not all of them are reputable. Before accepting any deals, ensure you do your research to ensure you're working with a legitimate and reliable company.
The best way to find a reputable cash buyer is by asking for referrals from people you know who have sold their homes for cash in the past. You can also search online for companies that buy houses for cash in Chicago.
When searching online, make sure to read reviews and check out its website to learn more about its business. It's also a good idea to contact the company and ask questions about their process before moving forward.
Get Your Home Ready for Sale
Once you've found a reputable cash buyer, it's time to get your home ready for sale! This includes decluttering your space, making necessary repairs, and deep cleaning your house from top to bottom.
You should also take the time to stage your home to look its best for potential buyers. This means removing personal items such as family photos and knick-knacks and adding furniture or decor that makes your space look more inviting.
If you don't have the time or money to make these changes, don't worry! Many cash buyers are willing to purchase homes as-is.
Take Great Listing Photos
Once your home is ready for sale, it's time to take listing photos. This is one of the most important steps in selling your home. That's because potential buyers will use these photos to decide whether or not they're interested in buying your home or scheduling a showing.
Make sure to hire a professional photographer who can take great real estate photos. They should be able to make your space look bright, airy, and inviting so that potential buyers are eager to see your home in person.
If you're on a budget, you can also take your own listing photos! Just make sure to use natural lighting and stage your rooms to look their best.
Negotiate the Best Price
When selling your home for cash, it's essential to negotiate the best possible price. This means getting multiple offers and choosing the most favorable one for you.
It's also essential to have a realistic idea of your home's value before starting the negotiation process. You can do this by getting a comparative market analysis (CMA) from a real estate agent or appraiser.
Once you have an idea of your home's worth, it's time to start negotiating. Be sure to take your time and don't accept the first offer that comes your way.
Check the Company's Sale Timeline
Different companies have varying sale timelines. This is especially true for cash offers.
When selling your house for cash, you want to sell it as soon as possible. You wouldn't want to wait around for weeks or even months to get your money.
When you're looking for companies that buy homes in Chicago for cash, make sure to ask about their sale timeline. A good company should be able to close on your house within a few days.
Don't Pay Any Upfront Fees
When selling your home for cash, you should never pay any upfront costs. This includes appraisal fees, home inspection fees, or marketing expenses.
If a company asks you to pay any of these costs, it's likely a scam. The only fee you should pay is the commission to your real estate agent if you're working with one.
Make a Short Sale
If you cannot make your mortgage payments and are at risk of foreclosure, you may be able to make a short sale. This is where you sell your home for less than what is owed on the mortgage, and the lender agrees to forgive the difference. This option should only be considered as a last resort as it will damage your credit score and make it challenging to get another mortgage in the future.
Sell Your Chicago Home for Cash Today
If you're in a bind and need to sell your Chicago home fast, then selling it for cash is the way to go. Just make sure to do your research and find a reputable company with a reasonable sale timeline. With a little bit of effort, you can quickly sell your Chicago home without any stress.
For more real estate content, check out other posts on our website.