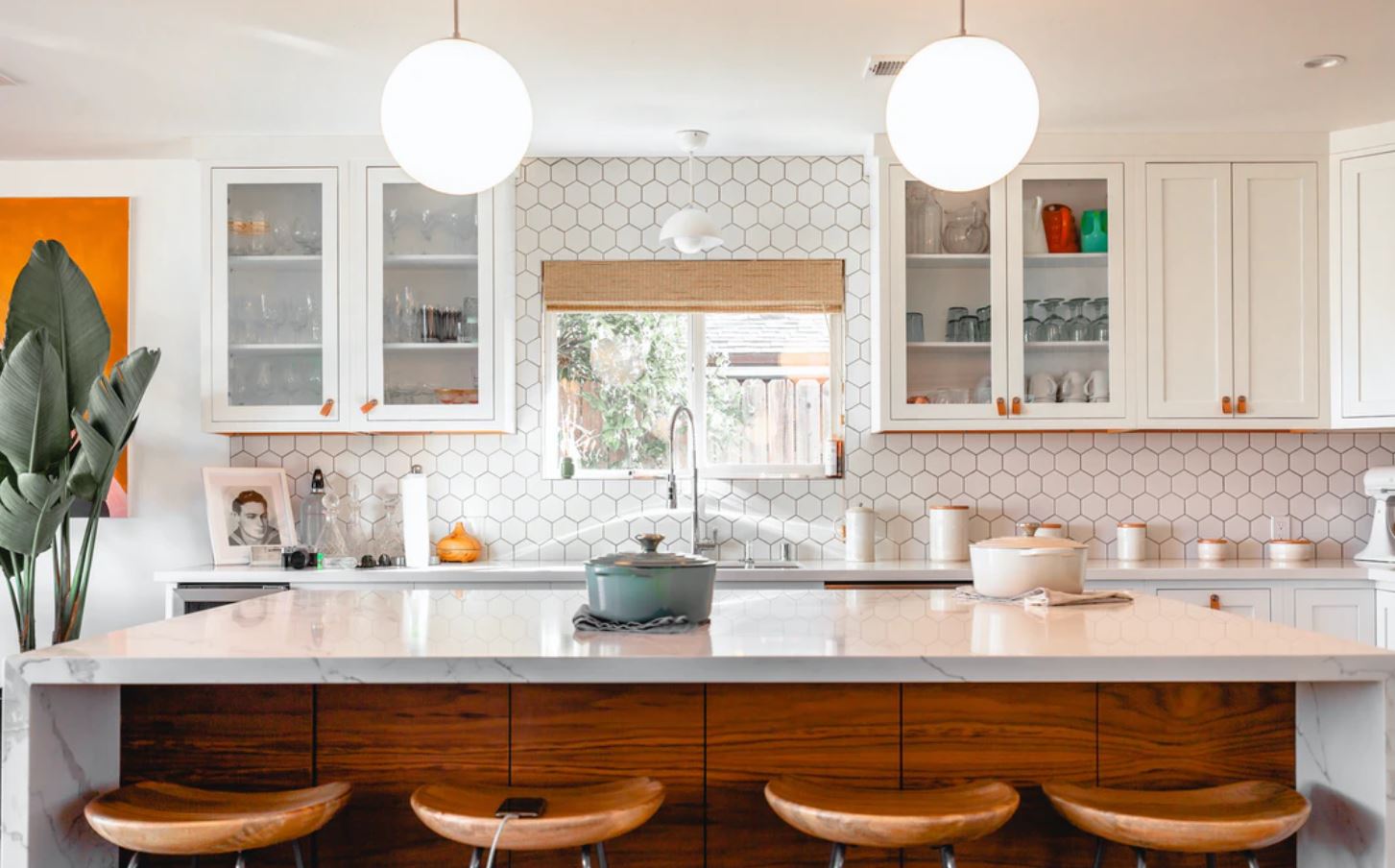 If kitchen improvement is on your list of spring home renovation, start with a solid game plan. Aesthetic upgrades are straightforward to imagine, but the real trick is thinking up ways to make your kitchen more enjoyable and efficient. A kitchen should be a celebratory space a brightly lit, comfortable room where the whole family can come together to share in the joy of making meals.
It should also be conducive to quick and easy cooking, sporting an intuitive layout that allows you to move around freely, find things quickly, and whip up a weeknight meal with ease. In this article, let's look at four tips to help you craft the kitchen of your dreams.
4 Kitchen Improvement Tips:
1. Switch to Open Shelving:
Open shelving isn't just a design trend (although, admittedly, it does look smart). It's also a simple hack for making the kitchen more accessible. Switching to open shelving allows you to take inventory of your cooking utensils, gadgets, and appliances as you cook. There's no fumbling through cabinets for a whisk as the sauce on the stove scorches.
Aesthetically, it gives the kitchen a warm, rustic feeling. Seeing everything laid out in simple wooden shelves recalls the homey kitchens of cottages and heritage homes.
2. Optimize Placement:
Here's one of the more straightforward "remodeling" tasks you can undertake – through it hardly counts as remodeling since you aren't making structural changes. Take a day to reconsider how your kitchen is lay out. Are frequently-use items place within arm's reach of each kitchen task? Are your wooden spoons and spatulas seated next to the stove, your knives, and cutting boards next to countertop space?
Optimizing a kitchen means organizing it in terms of use and need. It may mean adding additional elements, like a magnetized knife rack or the aforementioned open shelving.
3. Shed Some (Natural) Light on the Issue:
With organizational efficiency taken care of, you can turn your attention to a different kind of efficiency. Your kitchen should be bright and welcoming, with plenty of natural light to guide you as you cook. If your windows are outdated, inefficient, or minor, consider installing replacement windows in the kitchen.
Choose an efficient product with Low E glass – a type of glass that minimizes infrared and ultraviolet light while still allowing visible light. This gets you the best of both worlds: your windows will be efficient, but they will also add brightness.
4. Lighten Up:
Another tip for making your kitchen feel brighter and airier is to choose light colors. Small kitchens significantly benefit from lighter colored paint, cabinetry, and countertops. Dark features make a small kitchen feel even more cramped.
With a quick coat of light paint and a lighter type of wood – like cedar, maple, beech, or even bamboo –your kitchen will feel more spacious.
For a better, brighter kitchen, keep these tips in mind as you remodel this summer. Whether you're an experienced gourmand or a working parent making simple meals throughout the week, having access to an organized, bright, welcoming kitchen makes a world of difference.