Need Help With Book Design? Here Are 4 Tips For Better Design
July 19, 2020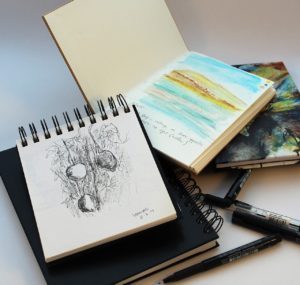 Getting your book design write is essential when you're starting your publishing company. Here are 4 things you need to keep in mind.
When beginning a publishing company, your book design skills have to be in tip-top shape to increase the number of people who want to work with you. But how do you improve your book design skills?
It's a good thing you clicked on this article. Because we're going to give you some advice that will help you become better at book design.
1. Improve Photo Background
One mistake that people make when creating the design for the author's page is having a distracting background behind the author's photo. The purpose of the author page is to have the reader focus on the information and accomplishments of the author, right?
We recommend removing the background using this remove background free software. It'll ensure that all images you publish are of the highest and most professional quality.
2. Use Running Headers Throughout the Book
This may seem strange, but it's a tool that significantly benefits the reader. Think about it this way when a reader loses their page in the book because of the running titles, they can quickly get back to the page that they were on.
It's also beneficial if you're printing a copy before sending the book to be published, ensuring that everything is correct. The running heading will make it easier to put the book in the correct order.
3. Choose the Right Paper
The last thing you want to do as a publishing company is to choose paper that makes it challenging to read the words written on the page. The typically paper color that is used by publishing companies is a bright white.
Although if you're looking to make the text easier on the eyes of your reader, choosing an off-white color may be more beneficial. According to a study, the best color paper to read off of is light yellow and blue.
4. Feedback Space
When authors write books, one of the most helpful things they can receive is feedback from their audience. It will help them to continue to evolve as a writer and get better.
Your job as a publishing company is to provide readers with the information they need to send in feedback. Whether that's setting up an email or providing a P.O. box where they can send the author feedback about the novel.
Fans enjoy knowing that their favorite authors actually take into account the opinions they have. And use the things that they've been told to create better novels in the future.
High-Quality Book Design Is a Must
When it comes to your book design skills, all of the things that we've listed above will help you improve them. Remember, as the publishing company, it's your job to put out a finished product that's going to sell and fly off the shelves.
We hope that this article was useful for you and answers all of your questions. If you'd like to read, some of the other articles that we've written continue scrolling through our blog section.