Owning Your Own Business: The Steps to Becoming an Entrepreneur
September 17, 2020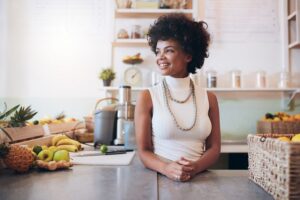 Are you tired of working for someone else? Be your own boss with your own business. Read on to learn the steps to becoming an entrepreneur.
More than 627,000 new businesses open each year in the United States. Many of them are backed by entrepreneurs that had an idea and decided to go for it.
How do you even get started as an entrepreneur if you have never done anything like this before?
To learn the first few steps to becoming an entrepreneur, read on.
Figure Out What Goals You Have
The goal of a lifestyle business is to have a steady income stream. In this case, you may get a few employees to help you at first. But you are not thinking that multiple locations or national expansion are in the future of your business.
A growth business, however, is a business that you want to grow fast and evolve into something that can make more money with locations, products, and other ventures. You want to hire several people from the start and put a lot of work into the expansion of your business.
The type of business goals you have for your idea is important from the very beginning. They will inform the rest of your decisions as you navigate how to become a successful entrepreneur.
Not only do goals give you targets, but they also are a good way to figure out how to categorize where your funds need to go.
Research and Plan Ahead
If you already have a good idea for a business, you need to find out about the competition in that field.
Who sells what you are trying to sell? What are their prices? What type of audience is interested in that product or service?
Figure out the market for your business idea in order to plan ahead. On how to grow your idea into a reality. You should share the ideas you have with professionals that are willing to give you suggestions or further ideas as well.
Creating a business plan gives you a map to a successful venture. You don't even have to have all of the details worked out before creating a plan, and you can always change it if needed later.
Determine What Kind of Employees You Need
Employees are crucial for almost any business. For small businesses specifically, the employees need to have the right types of skills or experiences to make the business work!
If you don't have the people that are ready to execute your plan, it won't really work either way. With this in mind, hire the number of employees you need that are able to do the work you want them to do.
Knowing how to take care of your employees is just as important as knowing what types of employees you need, however.
Providing pay stubs is an easy way to let your employees know you care about their paychecks and the work they are doing. Learn how to make your own paystubs with a simple, easy-to-use paystub generator online.
Follow These Steps to Becoming an Entrepreneur
Now that you have a basic idea of the steps to becoming an entrepreneur and what to do next, you need to get started.
Not all entrepreneurial ventures are going to be successful. But with the right amount of determination and planning, you may be able to grow your idea into something special.
Do you want to check more helpful content like this as a budding entrepreneur? If so, be sure to take a look at the rest of our website for more information.