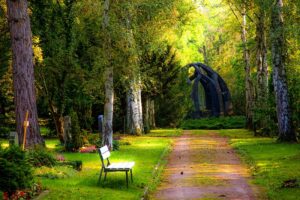 If you are in the unfortunate situation of losing a loved one and now need to take care of the funeral and other legal matters, this guide will help.
Losing someone you love is a difficult experience, and it's often a time when important things may get overlooked.
When someone you love passes away, there are a few crucial things you should do to handle the funeral and other important legal matters.
Read on to learn what to do after losing a loved one so you can honor their memory in the best way possible.
Obtain a Legal Death Pronouncement
In order to plan a funeral, you'll need to obtain something called a legal pronouncement of death. If your loved one passed away in a hospital or nursing home where a doctor was present, the staff should handle the official declaration of death.
Without this declaration, you won't be able to receive a death certificate, which is crucial for handling a myriad of legal matters. If your loved one died at home, make sure you have a medical professional make the declaration.
Decide on Funeral Plans
Many people have their preference for cremation or funeral plans written in their will. However, not everyone has this information already documented on paper.
Determine what your loved one's wishes are in terms of how and where they'd like to be memorialized and buried. If the deceased did not leave specific instructions, talk with the rest of your family to come to an agreement about funeral plans before you proceed.
Losing a Loved One: Making Arrangements
Determine if your loved one had a prepaid burial plan. If they don't, contact your local funeral home to determine where the service will be held and whether you will cremate or inter the body at a local cemetery.
If your loved one served in the military, contact the Veterans Administration to determine if they provide funeral benefits or services. Decide who will be pallbearers, who will perform the eulogy, and other details of the service beforehand.
Planning a funeral is difficult, so make sure you lean on family and friends to help you through the process. When you're ready, write an obituary or ask a close friend or relative to help you write it for the local paper.
Tying up Loose Ends
While losing a loved one is extremely emotional, there are still a few things you'll need to do. First, secure their home and safely store all valuables including jewelry, firearms, artwork, and other items of value.
Check on pets if they have one and make sure they now have a new, loving home. Forward their mail to your address or to someone else you know and trust.
Make sure you have an official copy of the death certificate. You'll need this paperwork in order to turn off utilities, obtain any life insurance money, and many other legal-related activities.
Planning is Key
While losing a loved one is never easy, it's important to make sure you have a plan in place. With the right funeral home and help from family and friends, you can memorialize your loved one in the best possible way.
For the latest news, sports, special reports, and more visit our website today.