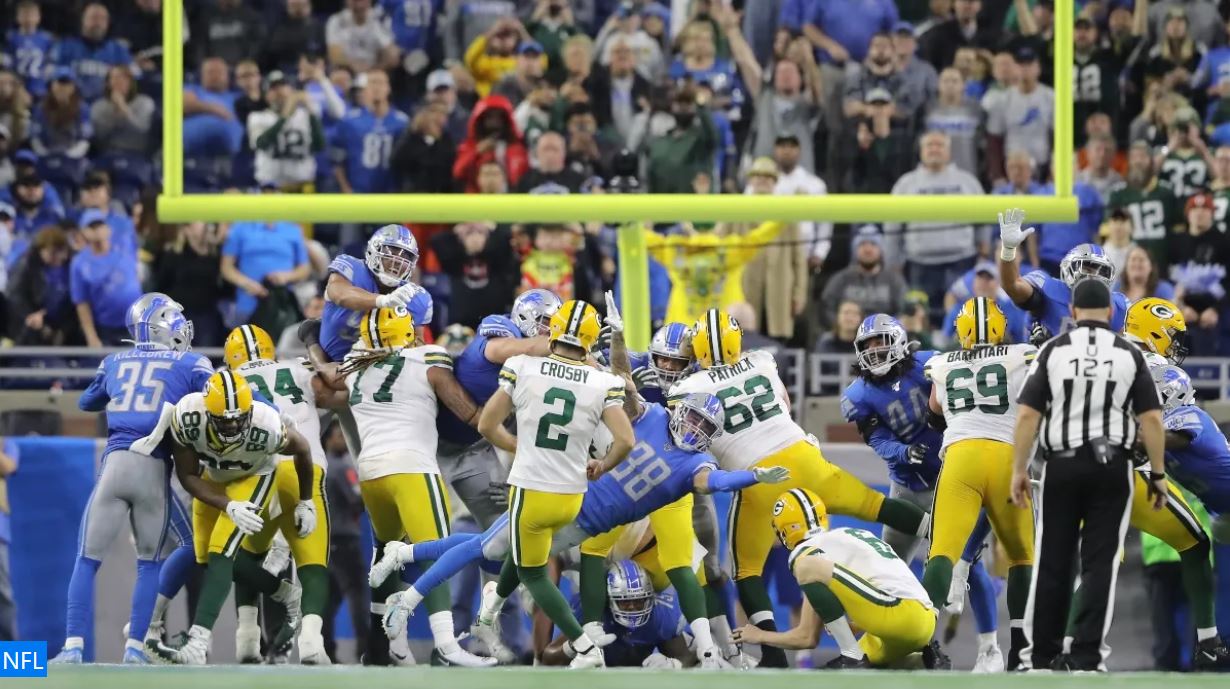 Every year during football season, the popularity of sports betting peaks. With online sports betting seemingly popping up in new states every day and with more individuals in the United States than ever having access to betting alternatives, it's essential to identify a few ideas you can take to improve your chances of benefiting.
You can do so by checking out readily available NFL stats.
Furthermore, you must be familiar with the sport's important numbers, which are three and seven in the NFL. That is three points for a field goal and seven points for a touchdown, including a kick for the extra point. Yes, two-point conversions can affect the score, but many NFL games still conclude with a three- or seven-point margin of victory.
Since the NFL changed extra-point tries from what was basically a 20-yard field goal to a 33-yard try in 2015, 15 percent of regular-season games have concluded with a three-point difference. This may appear insignificant, yet it is the most common consequence by a wide margin.
Ten percent finished with a seven-point difference. The next most common point differentials were six, fourteen, and ten, although none of them happened more than 8 percent of the time.
Make sure you Look at the Numbers Three and Seven
When it comes to point spread bets, this is crucial. When looking at weekly betting lines, search for -2.5 point spreads, understanding that a three-point differential will gain you the victory if you bet on the winner.
In contrast, an underdog with a +7.5 point spread is preferable to one with a +6.5 point spread.
In fact, having a spread of +7.5 at a higher price (-120, meaning a gambler would win $100 for every $120 gambled) is more valuable than having +6.5 at a lower price (-110, meaning a $110 bet would win $100).
Why? Because games with a seven-point margin of victory or less are far more common than games with a six-point margin of victory or less. This means you're more likely to win on the +7.5 bet, and the higher risk of losing outweighs the higher cost.
You may also employ a teaser bet, which is a variant of a parlay bet in which bettors can shift the point spread to a specific number of points in their favor, usually 6, 6.5, or 7.
Using the six-point variant as an example, a seven-point favorite becomes a one-point favorite, while a four-point underdog becomes a 10-point underdog.
The parlay odds are determined by the number of legs in the teaser bet, and all of the wagers must-win for the teaser bet to settle. Although there is some variation, two-team teasers often pay -120, and three-team teasers typically pay +160, so look around to obtain the best price and odds.
How to Utilize a Wong Teaser
A Wong teaser, named after Stanford Wong, the author of "Sharp Sports Betting," is the most favorable type of teaser. Wong's method focuses on underdogs gaining between +1.5 and +2.5 points, teased up to +7.5 and +8.5, and favorites delivering between -7.5 and -8.5 points, teased down to -1.5 to -2.5.
Since 2015, these line moves have resulted in bets covering 77 percent of the time, providing value regardless of how many legs are in a teaser parlay.
Here's the arithmetic behind that final point and why Wong teasers are a popular element of many clever bettors' overall approach.
A standard two-team 6-point teaser pays -120, implying a 55 percent chance of the wager paying off. Remember that Wong's method comprises occurrences that have covered 77 percent of the time, providing you a slight advantage on each wager.
Before you dismiss those few percentage points, keep in mind that the house edge is often between three and four percent, making this a superb value bet at the current pricing. Another way to look at it is that a two-team Wong teaser should have a -144 line (assuming a 77 percent probability each leg wins) but instead pays -120, giving winners a superior payoff.
Achieving better odds than the probability of the projected result is at the heart of every sports betting discussion. You want the odds to be as favorable to you as feasible.
These tactics won't ensure you'll win every bet, but if you follow the instructions above, you should be able to tilt the odds in your favor more frequently than not, resulting in more winning wagers in the long run.