5 Beautiful Winter Golf Destinations
November 13, 2020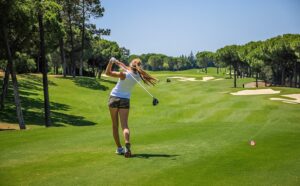 There are more than 15,300 golf courses in the United States, which is nearly half of them all in the world.
Golfing is a competitive sport that people enjoy participating in and following.
If you enjoy taking a swing but live in an area that gets snow in the winter, you should consider taking a trip.
Continue reading to discover the best golf destination for the winter months so that you don't lose your swing!
1. Hilton Head Island
One of the best places to golf is on Hilton Head Island located in South Carolina.
There are various courses in Hilton Head that you can enjoy. The Atlantic Dunes and Harbour Town Golf Links are popular spots. You won't forget golfing at this destination with the beautiful marshes and sunny skies.
Hilton Head is also a great option to visit because it is located near other tourist spots that you can enjoy. The beaches are close by and waiting for you to relax on them.
2. Orlando
The golf courses in Orlando are some of the best in the country and if you haven't checked them out, it is time you should!
Orlando's most popular golf courses include the International Course, Bay Hill Club, and the Tranquilo Golf Club. Temperatures average above 70 degrees Fahrenheit from December to February and can get much warmer.
While you are here golfing, you can also check out Disney and get some themed golf gifts for your family and friends.
3. Palm Beach
Another excellent spot to go golfing in Florida is in Palm Beach, where it is much warmer.
Palm Beach has more than 10 golf courses to choose from and you will be able to see everything that south Florida has to offer. PGA golf tours have occurred at the Bear Trap and Blue Monster at the Trump National Doral Miami course.
4. Scottsdale
If you are looking for a golf destination for the winter months, Scottsdale, Arizona might be your answer!
Temperatures are mild from December to February and the average is around 67 degrees Fahrenheit. There are many golf courses to check out in this area, making it a prime spot for golf tournaments. Food and shopping options are also in abundance in Scottsdale.
Take a break from the dry desert and enjoy an afternoon golfing in Scottsdale surrounded by beautiful grassy views.
5. Alabama Gulf
Although temperatures are only in the 60's on the Alabama Gulf Coast in the winter, they are perfect conditions for golfing.
There are beautiful beaches along the Gulf of Mexico that you can be golfing on the outskirts of. The Kiva Dunes Golf Course, Fallen Oak Golf Course, and Shark's Tooth Golf Club are fun and challenging courses to try.
Take a Swing to the Best Golf Destination
Finding a golf destination for the winter months may seem difficult but there are plenty of options to consider.
If you are headed to the Palm Beach or Orlando areas in Florida, make sure you don't forget to pack your clubs. For cooler conditions, you can head down the Gulf of Mexico towards Alabama and make the most of the sun and sandy beaches.
Be sure to check out our blog for more articles about golfing and making the most of the winter months!