Dropped Calls? 5 Key Tips for Improving Your Phone Signal
October 31, 2020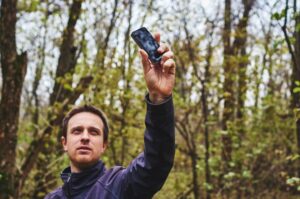 It's never a good time to have an important call drop or message not send. Here are 5 key tips for improving your phone signal you should know about.
Is there anything more frustrating than trying to get in touch with a friend, family member, or even your boss, when your phone just won't co-operate and send that all-important text or make the call?
Millions of us suffer from poor phone signal, and as more of us work from home, it's something that can become a real issue. Luckily, there are ways to improve your phone signal and get around the problem. if this sounds like something that could help you out, keep reading on.
1. Change Your Location
If you're trying to improve your cell phone signal, you should move around a little.
Perhaps move closer to a window, go upstairs or downstairs, or even go outside. Then, when you've finally found a position that has a decent signal, you can stay there while you make your call or send your text.
Cell phone signals are often blocked by large objects like buildings and trees, so try moving around them and if possible closer to the signal.
2. Refresh the Signal
You might decide to refresh your phone's signal. Our devices can get stuck when searching for a nearby cell tower from time to time, so a simple signal refresh can sometimes do the trick.
Either restart your phone or turn on airplane mode for a few seconds before switching it back off, and it just might fix things.
3. Charge Your Phone
A bad cell phone signal can really drain the life out of your phone's battery. This is because making the connection uses quite a lot of battery, and when a connection keeps dropping, even more, the battery charge can be used up.
When your phone has plenty of charges, it's more likely to connect to the signal better, so you can keep in touch with everybody. If you're a frequent traveler, it might be a good idea to invest in some portable chargers so you're covered while you're on the go.
4. Avoid Busy Places
Just like in places where there might be a lot of buildings, trees, and walls, anywhere with a lot of people runs the risk of having poor signal too.
In a crowded place where lots of people are using their phones. It can sometimes be too much for the cell phone tower to withstand. Particularly if everyone seems to be calling friends and updating their social media at the same time. If you can get away from everyone for a minute, you should find that your signal improves.
5. Get a Signal Booster
Getting a mobile phone signal booster might be the best move for you if you aren't having much luck.
They're effective at improving your cell phone signal, as they catch signals and rebroadcast them. When you put yours in a good place, it can really make your signal stronger.
Improving Your Phone Signal
These are our five best tips for improving your phone signal. If you're struggling with yours, why not try them out and let us know how you get on? And remember, you can always buy a signal booster if you need one!
Are you looking for more advice on how to get the best out of your technology? Check out the rest of our posts for more tips.