Put Your Packing off to the Last Second? These 9 Last-Minute Moving Tips Can Help
October 12, 2020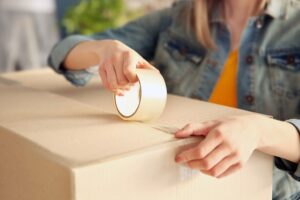 Did you put your packing off to the last second? It happens to the best of us. These nine last-minute moving tips can help make things a little less stressful.
Are you preparing to relocate soon? If so, you have plenty of work ahead of you.
Moving to a new home can be exciting. It can also be very stressful. After all, there are a million details to keep track of. The process is even more stressful when you're forced to move on short notice. Fortunately, you've come to the right place for help.
This article takes a look at important tips for last-minute moving that will make all the difference. Keep scrolling to get the inside scoop on making your relocation a little more enjoyable and a lot less stressful.
1. Gather the Right Supplies
The first step in prepping for a big move on short notice is to gather the right supplies for the job. This will help the rest of the process go much faster.
After all, there's nothing worse than scrambling around looking for tape, packing materials, boxes, or scissors at the last minute when you're stressed out and in a hurry.
The key is to make a supply list ahead of time and gather everything in one trip. This is especially important if you plan to pack late at night when most stores are closed.
You'll need tape, packing paper, bubble wrap, box cutters, labels, and markers, and you'll need enough supplies to complete the project without having to stop in the middle of packing to make an additional trip to the store.
Keep in mind that most grocery stores are happy to provide boxes for free if you hit them at the right time of day while they're stocking shelves. This is a great way to collect boxes quickly and save money.
2. Start as Soon as Possible
Start packing now. Literally. The sooner you get started, the better. After all, time is limited, and every minute counts.
But what does this mean exactly? Basically, it means that you should start with whatever's in front of you. If you need to be out of your current house within a few days or even a week, you'd better take advantage of every moment in the day.
Leave empty boxes in every room in your house, and then every time you move from room to room for whatever reason, take a moment to drop an item in the box. This is much more efficient than simply waiting until you're ready to dedicate time to a specific room all at once.
And don't sleep in. If the sun is up, that means it's time to get out of bed and start working. Then eat while you work, and don't stop to watch TV or to socialize.
In other words, stay focused and stay on task, and you'll be surprised at just how much you can actually accomplish in a single day.
3. Make a List
You'll need to make a last-minute moving checklist. This is much more efficient than simply winging it.
Your moving checklist should include everything that needs to be accomplished before you can head to your new home.
For example, make a list of the times in each room, make note of all utilities that need to be shut off, fill out a change of address form at the post office, and label the items packed in each box. This will help you quickly locate everything once you've arrived at your destination.
4. Take it One Room at a Time
Once you're ready to really get down to business, pick a room, and get started. Focus on that one room until it's completely packed before starting on the next one. This will get you a sense of completion and help keep you as organized as possible.
Another helpful tip is to start big and end small. In other words, pack the biggest items first and then work your way to the smallest items. You'll see faster progress and this will help keep you motivated.
5. Take Advantage of Every Available Space
When it comes to packing items in moving boxes, it's important to use every space within every box. In other words, pack small items inside larger items wherever possible. This will save time and energy, and you'll end up needing less space inside your moving truck.
6. Don't Be Afraid to Use Trash Bags
Are you in a major hurry? Perhaps you need to be out of the house or apartment within a day or two. When this is the case, you can often save time by simply stuffing items like clothes, towels, and bedding into trash bags.
After all, large trash bags can easily be stuffed into your car or a moving truck, and they typically hold more than cardboard moving boxes.
The key is to buy big strong bags that can handle the weight and won't tear when being moved from place to place.
7. Ask for Help
Need to move fast? Don't be afraid to ask for help.
Believe it or not, family and friends are typically more than happy to lend a hand to help you get packed up and on the road as quickly as possible. Just don't forget to supply plenty of pizza and give everyone a hug.
8. Leave Clothes on Hangers
It's no secret that clothes can be bulky. They take up a lot of space, and boxes filled with clothes tend to be pretty happy. That's why you should consider leaving your clothes on hangers. This will enable you to simply stack them in the truck or the backseat of your car. You can also roll up clothing items and stuff between fragile items like lamps or dishes.
9. Hire Professional Movers
One of the smartest decisions you can make is to hire professional movers. This will save you time and energy so that you can focus on more important aspects of the move such as work or keeping track of your kids.
Check out these moving tips for finding last-minute moving services.
A Guide to Last-Minute Moving Tips that Will Make the Process Much Easier
Relocating to a new city is one of the most fun and exciting events in life. Fortunately, these last-minute moving tips will help you get everything packed as quickly as possible.
Keep scrolling to find more cool lifestyle tips and advice on this blog.