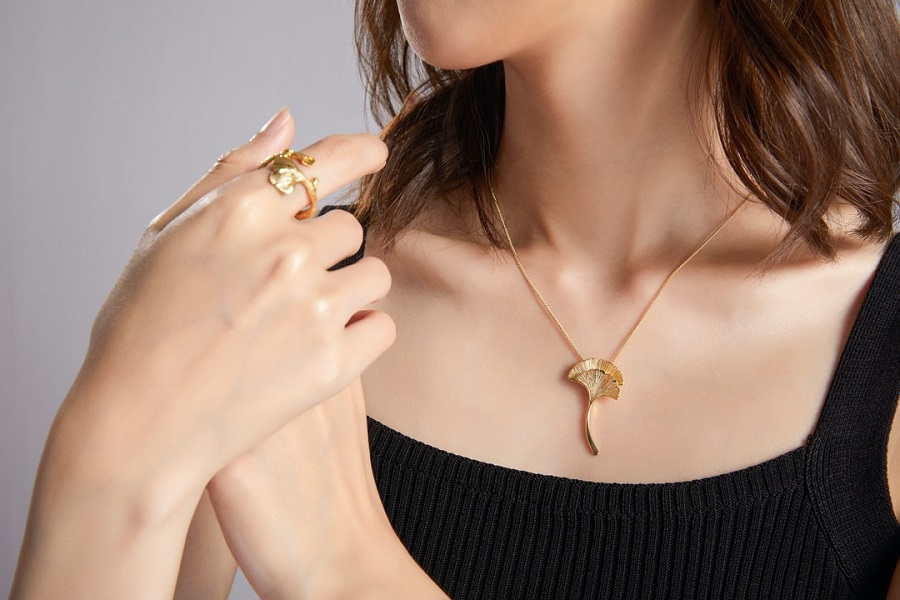 You already know that necklaces have been around for ages. From simple sterling silver chains to pendants encrusted with jewels and gems, necklaces can be subdued accessories or bold statement pieces to set the tone for an event. So, then, when did people start wearing necklaces?
Necklaces have a fascinating history in the United States and globally, from early organic pieces to modern avant-garde showstoppers. So whether you're looking at ornate pendant necklaces that come from royal backgrounds or historical pieces crafted with materials like bone and feather, here's a quick look at the storied history of the necklace.
Necklaces as we know them to date back ages
While getting swept up by new arrivals and necklace best sellers is easy, it's equally important to understand where this jewelry came from. Back in the Neolithic Age, our ancestors may have fashioned jewelry like pendants, bracelets, and whimsical necklaces from bones, plant material, and even teeth. In addition, many necklaces doubled as funerary accessories for the deceased. In certain cultures, jewelry is most befitting to those who have passed on. However, there are noted instances of jewelry being used for celebratory and religious purposes too.
Necklaces were also symbols of status, wealth, and power. So a diamond necklace or pearl necklace could convey plenty of meaning in the right social crowds and help individuals assert themselves in public spaces. Even today, the right necklace is a total statement piece, whether it's a silver necklace with a brooch or a matching bracelet and necklace combo. Of course, jewels have evolved since the Middle Ages, and so have their styles.
Gender-inclusive jewelry is making a major comeback
If you have a working knowledge of modern fashion, you'll know that gender inclusivity is a major goal for global brands. Many new arrivals and best-sellers are gender-inclusive pieces that you can style up or down for any vibe. However, this wasn't necessarily the case back in the day. Around the 18th century, some individuals started to view necklaces as more feminine pieces, which discouraged male-presenting people from wearing certain jewelry. With so many brands turning their creative teams toward gender-inclusive staples, it's never been a better time to experiment with jewelry.
Necklaces are essential in Asian and African cultures
Though it's easy to think of fashion and jewelry through a Western lens, it's also important to understand how global cultures and identities express their vibrant histories and unique stories through style. In some Asian cultures, necklaces could carry silver coins and metal as a portable fund should the wearer need money on their travels. The traveler could convert their necklace into money to purchase supplies. These were often more practical styles, so you weren't as likely to see gemstone necklaces and ornate pieces. And in Africa, designers craft luxurious jewelry with coral beads and jewels to wear to ceremonial events and important functions.
Pendants and brooches are stapled pieces
Pendants and brooches may have fallen out of favor for a time, but they're back to make an even bigger splash. Often, when you think of a pendant or a brooch, you probably picture an older, more conservative style. However, the right jewels can make a major stylistic impression, and you can use a piece's color palette to complement the rest of your outfit composition and create a unique color story through your clothing. Though it seems like certain pieces go in and out of style, many necklaces stand the test of time.
With a few smart jewelry selections and some knowledge about past styles and cultural significance, it's that much easier to incorporate accessories into your wardrobe. For any jewelry or clothing, it's fun to do a bit of digging and see how styles have changed over time. What you see might surprise you.