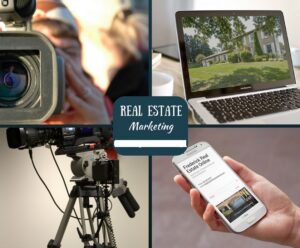 The world has been taken by a digital story and real estate is no exception to this. In recent years, top realty brands have chalked out digital marketing strategies and used those to drive the organization's growth.
The most beautiful thing about digital marketing is the fact that it provides an even ground for both small and large businesses to compete. Digital media also presents a host of different ways. In which you can reach out to potential customers and build effective business relationships like doing apartment lead generation.
Among the different types of digital content, the most preferred type of content is that of video marketing. The fact that video consumption today is the highest in human history is a testimony to that. In this article, we will explore the top 8 tips that will enable you to drive better business for your real estate firm.
Optimize the Length
Before you begin a real estate video, you must decide on its length. Ideally, real estate videos should be between 2 and 6 minutes in length. Depending on the project at hand, you may select any duration in this range.
If a house that you are trying to sell has a lot of features. You may shoot a longer video and then edit it to 6 minutes. Understand that the average viewer today has a much shorter attention span. If your video is too long, they will simply skip it altogether. Similarly, having a video that is shorter than 120 seconds will make people doubt the quality of the house you are trying to sell and reconsider their decision to make a purchase.
Be Creative about the Video
With a surge in real estate videos, conventional traveling of the property will not suffice in grabbing the attention of your viewers. You need to come up with creative ideas to convey your message. A personal narration video will help potential customers relate to the video and understand how they stand to benefit from the property's key highlights.
If your budget permits, you can explore the use of drones to capture a fly-through of the property. 3D interior animation can help potential customers gauge. The practical look of an under-construction property and take a call about making a purchase.
Aerial views of properties are another creative way of reaching out to realty clients. You can check out https://invideo.io/blog/real-estate-marketing/ for more creative ideas about realty marketing videos.
Make your Video Personable
Buying a property is a lifetime investment for most people. They would rather do business with an attractive and interesting agent rather than someone with an insolent attitude. That is why you need to present yourself in your marketing videos away. That echoes your friendly attitude as well as your passion for the work. Focus on your body language and walk the extra mile to appear presentable.
Prepare Educational Videos
Real estate agents can establish their industry credibility by preparing educational videos. A look into the most popular videos on YouTube would reveal that a good fraction of them are in DIY format.
You can come up with topics on how to prepare the home for certain occasions and prepare videos of the same. DIY tutorials on practical things like assembling a piece of furniture for your new home. Or having a garage sale stands a good chance of being top-clicked, liked, and shared.
Arrange Live Social Media Videos
Social media platforms such as Facebook or Instagram allow live videos. Real estate agents can make the most of these by showcasing properties for sale in such videos. As this has room for two-way communication. It is a feasible option for you to take on questions from potential buyers and establish your industry expertise. The live video sessions are an effective way for you to gauge the type of content that resonates best with your audience.
Leverage the Power of User Generated Content
If you have past customers who are satisfied with your quality of work. Reach out to them, and see if they can help you with a video review of your service. You can also interview them and have them tell your potential clients about your professionalism. Quality of service, and things they found attractive about your real estate firm. Potential customers are more likely to listen to someone they relate to rather than have an agent boast about the quality of service that they provide.
Compose Neighbourhood Videos
If you are struggling with what is the best time to post on Instagram to get more Instagram followers, the simplest type of video content for you is neighborhood videos. Here, you explore the neighborhood and showcase the everyday life of the area. For someone looking to move to an unfamiliar locality, videos about life in the area will help in the mental preparation.
Considering that such people are the potential clients of realty agents, neighborhood videos will aid in appropriate customer engagement. The sights of the area along with honest reviews (preferably in the form of interviews with locals) will help potential customers relate with the area and drive home the marketing results that you expect.
Think of Year Videos
In the world of real estate, the experience is associated with expertise and potential clients prefer opting for the services of someone who knows the ins and outs of the business. In such a competitive situation, an easy way of establishing your business credibility is through one-year review videos. That talks about the previous year's highlights of your business.
Talk about the type of properties that you sold, new staff members who joined your firm, how you were able to cater to the needs of clients, and other highlights of the year. These videos require minimal preparation and all you need to do is be honest and pour your heart out.
With these 8 tips on video marketing, you are now better armed to chalk out a digital marketing strategy for your marketing firm.  With due planning, these will help you have the upper hand over your competitors and pen the success story of your firm.