6 Common iPhone Security Mistakes and How to Avoid Them
September 12, 2020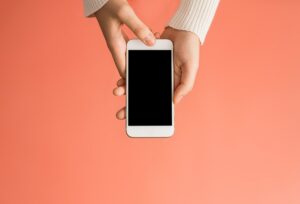 Keeping personal data safe on your iPhone requires knowing what not to do. Here are common iPhone security mistakes and how to avoid them.
Did you know that Apple sold more than 1.3 billion iPhones since 2007? Although not all of them are still functional, there are hundreds of millions of working iPhones out there at the moment of this writing. Hackers know about this and that's why they try to attack their operating system and steal valuable data.
If you own an iPhone, you need to learn about the most popular iPhone security mistakes. You probably make these mistakes too and this leaves you vulnerable to cyberattacks. Keep reading to find out a few common cyber threats and how to avoid them.
1. Not Keeping iOS Updated Permanently
Software developers at Apple work hard to keep your iPhone safe. That's why they design and implement newer versions of iOS which is the operating system of iPhones. Once a more stable and secure version is created, it is released to the general public.
If you have an iPhone, all that you have to do is to download and install the newer and improved version. This might take a while, but it will make your iPhone safer. If you keep postponing the software update, you make a huge mistake.
You leave your iPhone susceptible to cyber attacks from hackers that take advantage of security vulnerabilities. Therefore, make sure that you download and install updates as soon as they are released.
2. Showing Message Previews at the Top of Your Display
Your iPhone has the ability to show you a message preview at the top of your screen when someone is texting you. This is helpful because you get to see a part of the message even if you're watching a movie or playing a game.
However, what if your friends are also looking at the display of your iPhone? They will get to read the message too. This can be annoying for you, especially if you got an important personal message. Luckily, Apple engineers have thought of that.
If you go into your iPhone's message settings, you'll find a button that prevents text from being displayed on the screen. You will know who texted you, but the message body won't be shown at the top of the screen. Check that button if you want to keep your conversations private.
3. Not Restricting Kids' Access to Various Apps
It's nice to let your kids play with the iPhone for a while. This gives you some time to rest and focus on something else. However, kids will always be curious and they might access important apps, particularly finance and personal ones.
A big mistake is to let that happen. Fortunately, you can put your iPhone into a restricted mode. This allows you to enable/disable what apps can be opened while in this state. Before giving your iPhone to your kid, enter the Restricted Mode and block all apps, except for a few games.
4. Keeping Siri on All the Times
Siri can be very helpful as it allows you to control your iPhone with your voice. You can ask her about the weather, traffic conditions in a city, news, events, and so on. In many cases, it's possible to talk to Siri and get information even when the screen of your iPhone is off.
This is where it becomes risky. Everyone can say "Hey Siri" and ask for information from your digital personal assistant. Some malevolent people might even go to great lengths and ask for details on your home address, financial information, personal conversations, etc.
That's why you should not make the mistake of having Siri active when your iPhone is locked. Go into settings and turn this feature off. When the iPhone is locked, no one can access Siri, not even you. After you have unlocked your iPhone with your fingerprint, you can use Siri as normal. This prevents unauthorized access to your personal information.
5. Not Backing up Your Photos and Files in the Cloud
As you probably already know, iPhones come with limited physical storage and they don't support an SD card. If you filled all the available space with photos and music, you need to store more data in the cloud. Apple offers affordable cloud services and you should take advantage of them to expand your iPhone's memory.
Storing data in the cloud doesn't only free up some space on your iPhone. It also preserves your memories online for as long as you need it. This is a good thing, especially in worst-case scenarios such as when your iPhone is stolen or when you damage it beyond repair.
Explore your iPhone settings and find how to turn automatic backup on. This feature will automatically back up your photos in the cloud at a given interval. You can do this for other files such as music, documents, etc.
6. Not Activating the "Find My iPhone" Feature
Unfortunately, a lot of iPhones are stolen or lost every year. Apart from the obvious financial damage, losing your iPhone also makes your data accessible to unauthorized parties. That's why you should always keep the "Find My iPhone" feature activated.
This feature is cleverly designed by Apple technicians. It allows you to track and find the location of your iPhone based on its built-in GPS. This information can help the police find those who stole your iPhone.
It will also help you find your device if you accidentally lost it. If the smartphone was actually stolen, you can remotely turn it off, erase all content to prevent theft, or consider resetting iPhone. Not activating the "Find my iPhone" feature is one of the biggest mistakes you can make with your iPhone.
Now You Know the Most Popular iPhone Security Mistakes
As you can see, some of these iPhone security mistakes can have important consequences. That's why you should know about them and take appropriate precautions to keep your iPhone and its content safe. Make sure that you implement these tips one by one to have more peace of mind when using your iPhone.
Also, for more useful pieces of advice, feel free to check out the other articles about technology on our website.